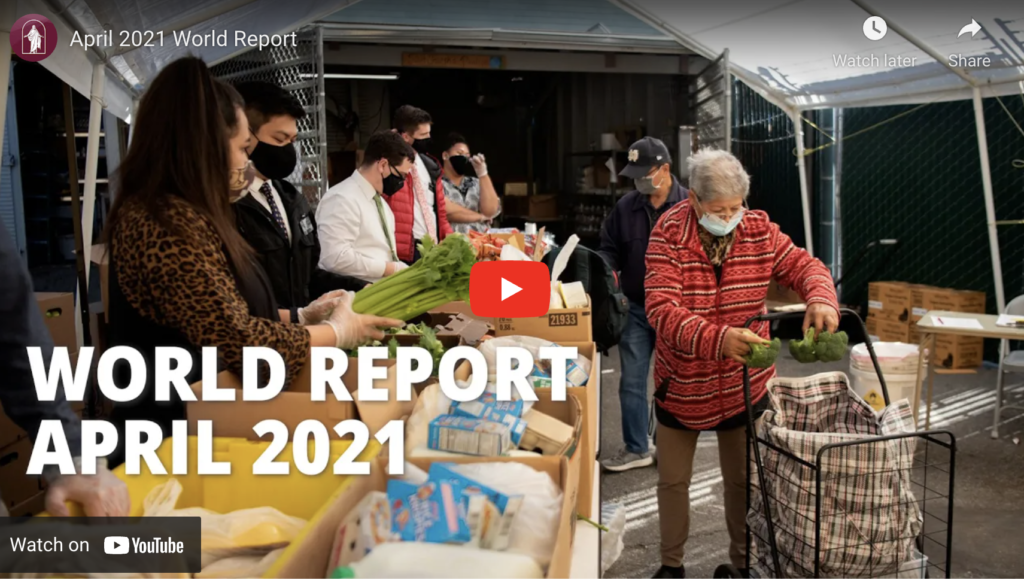 The latest edition of The World Report, a biannual compilation of news from The Church of Jesus Christ of Latter-day Saints, is now available.
The April 2021 edition shows how Latter-day Saint Charities, the humanitarian arm of the global faith, is reaching people impacted by the COVID-19 pandemic with the help of many partners, such as UNICEF.
The latest World Report also summarizes the Quorum of the Twelve Apostles' virtual ministry, announcements made during the October 2020 general conference and the latest temple news, including 21 temple groundbreakings in 2020. 
Watch The april 2021 World Report below in English, Spanish and Portuguese
WATCH PREVIOUS ENGLISH VERSIONS OF THE WORLD REPORT below