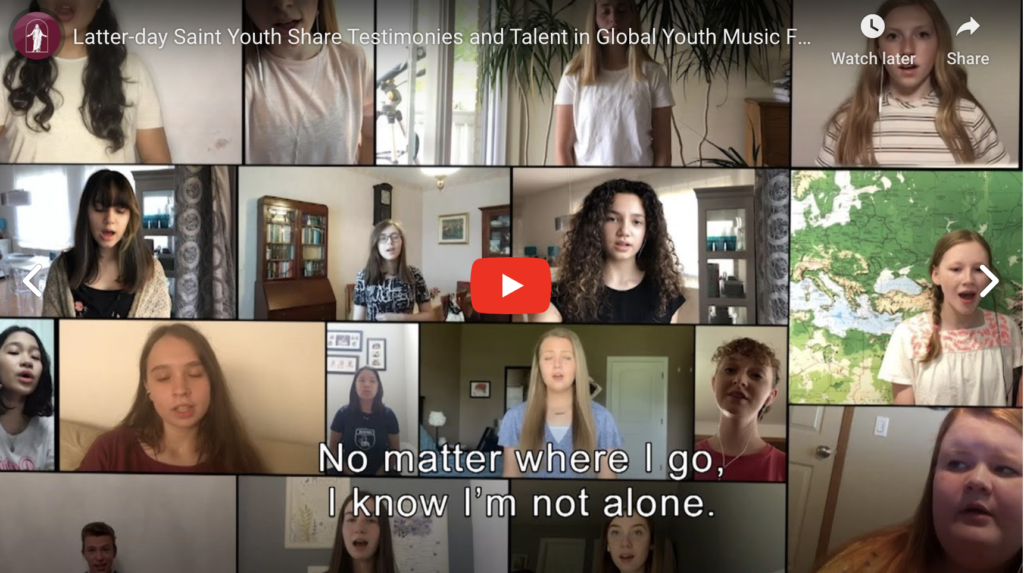 Because of COVID-19, limitations to worship services and gradual reintegration are slowly taking place across many parts of the world and restrictions of large gatherings and activities for Latter-day Saints continue around the globe including youth ages 11–18.
Under these circumstances Church leaders organized as part of the festival a prerecorded streamed virtual concert for, and comprised of, Latter-day Saint youth and their leaders to virtually unite this group.
The virtual concert was broadcast from the Conference Center Theater on Temple Square in Salt Lake City, Utah, and included youth representing more than 20 countries including Brazil, the Dominican Republic, Germany, Ghana, Italy, Japan, New Zealand, Peru, the Philippines, Tonga, the United Kingdom and the United States.
I watched the Musical Festival today and I loved it. It was broadcasted originally on Wednesday night, when thousands of Latter-day Saint young men and women tuned in.
"Hear the Voice of the Lord," was the first-ever virtual Youth Music Festival of The Church of Jesus Christ of Latter-day Saints.
If you didn't see it Wednesday night, you can watch it below (or on YouTube).
You can also read more about it in the article "Latter-day Saint Youth Share Testimonies and Talent in Global Youth Music Festival 2020."
Some of my favorite songs are below: