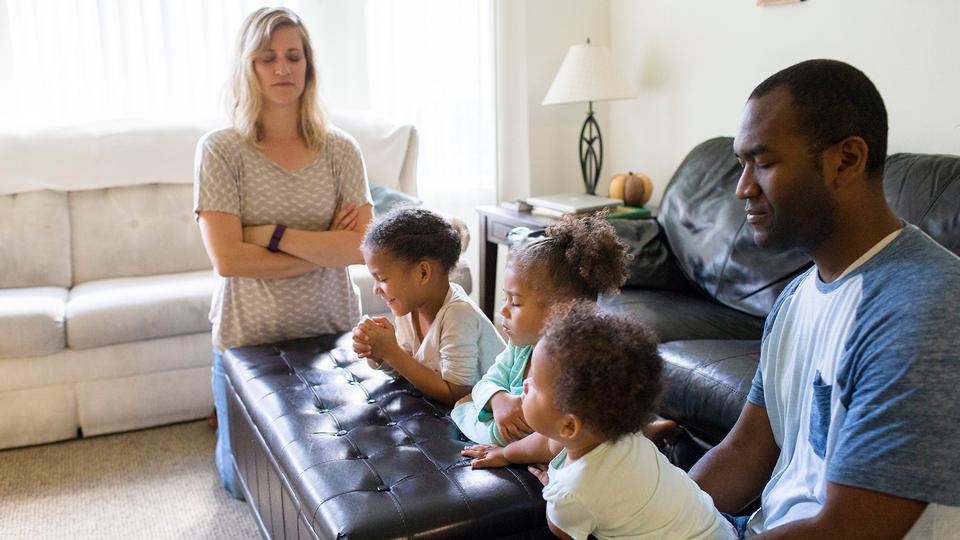 President Gordon B. Hinckley introduced the proclamation at the General Relief Society Meeting on September 23, 1995
I still remember when President Gordon B. Hinckley, at the conclusion of the General Relief Society Meeting on September 23, 1995 introduced the proclamation declaring and reaffirming the Church's standards, doctrines and practices relative to the family: "The Family: A Proclamation to the World."
After reading aloud the proclamation, President Hinckley stated, "We commend to all a careful, thoughtful and prayerful reading of this proclamation. The strength of any nation is rooted within the walls of its homes. We urge our people everywhere to strengthen their families in conformity with these time-honored values" ("Stand Strong Against the Wiles of the World," "Ensign," Nov. 1995).
In 1995, some of those "time-honored values" included in the proclamation seemed to me so self-evident that I wondered why some of them were even mentioned. But now, 25 years later, the wisdom of clearly and emphatically spelling out those values and truths is more than obvious. The world has changed so much that what was easily accepted 25 years ago by most people is now constantly under attack.
On the 10th anniversary of the proclamation in the October 2005 general conference, Elder M. Russell Ballard of the Quorum of the Twelve Apostles said the "prophetic document" was ahead of its time in defending traditional family values. Its clear and simple language stands in contrast to society's confusion and convoluted definition of family.
The family proclamation articulates the divine purpose of families in the plan of happiness. It makes clear that marriage between a man and a woman is ordained of God, and that all human beings are beloved spirit sons or daughters of Heavenly Parents. It teaches the sacred responsibilities of spouses and parents and the principles of successful marriage and family life.
Since President Hinckley issued the family proclamation 25 years ago, its teachings have been widely referenced by Church leaders in meeting with Latter-day Saints and in interfaith settings. Its principles have shaped research and curriculum on the family at Brigham Young University (BYU). The proclamation hangs on the wall in countless members' homes and is shared by missionaries around the world.
(Read: In 25 years, 'The Family: A Proclamation to the World' Has Gone From UN to Vatican and Beyond)