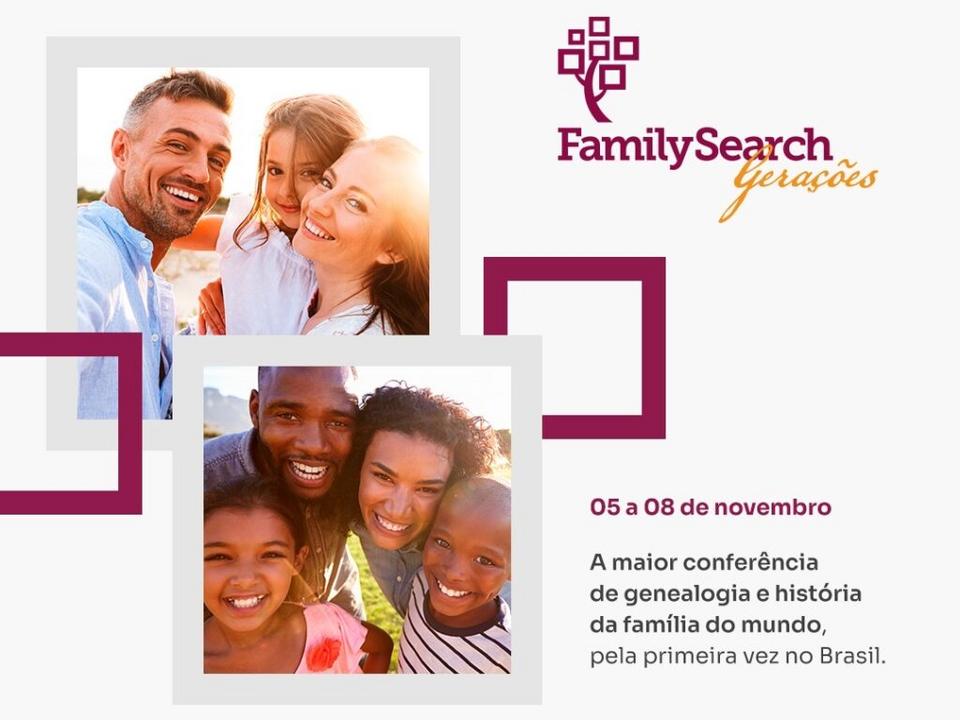 Sign up at familysearchgeracoes.com.br to join the free, virtual family history event for Portuguese speakers on November 5-8
FamilySearch Gerações is a free, virtual family history event to be hosted in Brazil November 5-8 and is the result of the Brazil Area Presidency's emphasis, efforts and desire to help the public connect to their heritage.
Though targeted toward Brazilians, FamilySearch Gerações is designed for anyone who speaks Portuguese and wants to learn more about their roots.
Similar to RootsTech based in the United States and ExpoGenealogía based in Mexico, FamilySearch Gerações will include keynote speakers, family history classes and activities. Sessions will be streamed live on FamilySearch Brazil's YouTube, Instagram and Facebook accounts.
A number of prominent Brazilians and Elder Joaquin E. Costa, a General Authority Seventy and second counselor in the Brazil Area Presidency of The Church of Jesus Christ of Latter-day Saints are scheduled to speak. (Read the full article on Church Newsroom)
Sign up for free at familysearchgeracoes.com.br.
PROGRAM
DE 5 A 8 DE NOVEMBRO DE 2020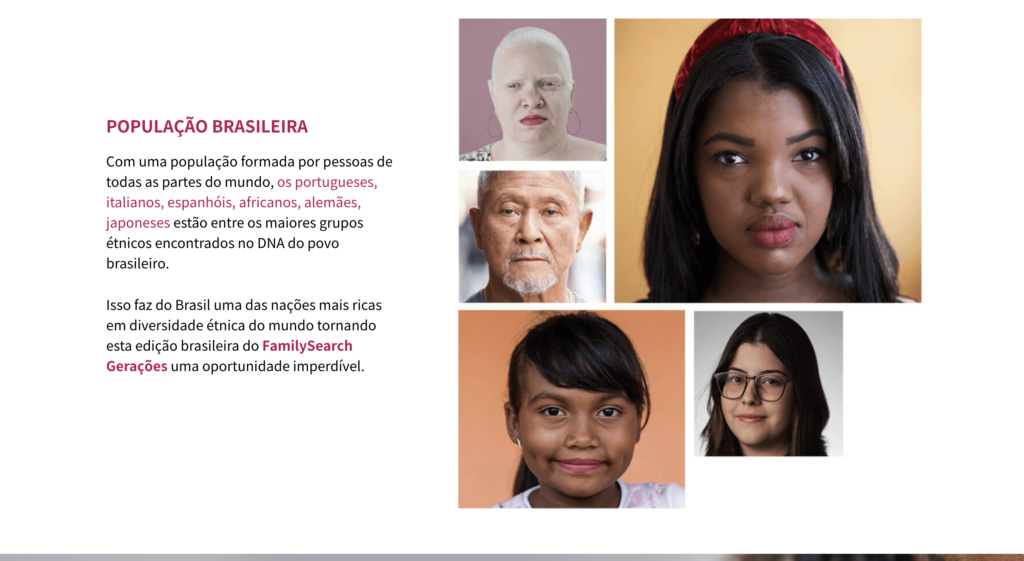 | | |
| --- | --- |
| 15h às 16h | Parceria do Arquivo Nacional com o FamiliySearch | Neide De Sordi e Aluf Alba Elias |
| 18h30 às 19h15 | História da Família na Prática: Como Começar | Carlos Wizard Martins e família |
| 20h às 20h45 | Afrodescendentes Brasileiros e a Árvore Biológica (DNA) | Zulu Araújo |
| | |
| --- | --- |
| 15h às 16h | Pesquisa em Registros Paroquiais e Religiosos | Jair Mongelli |
| 18h30 às 19h15 | Pesquisa para Cidadania Estrangeira | Victor Amadeu e Daniel Taddone |
| 20h às 21h | Comunicação e Talento: de Geração para Geração | Patrícia Abravanel |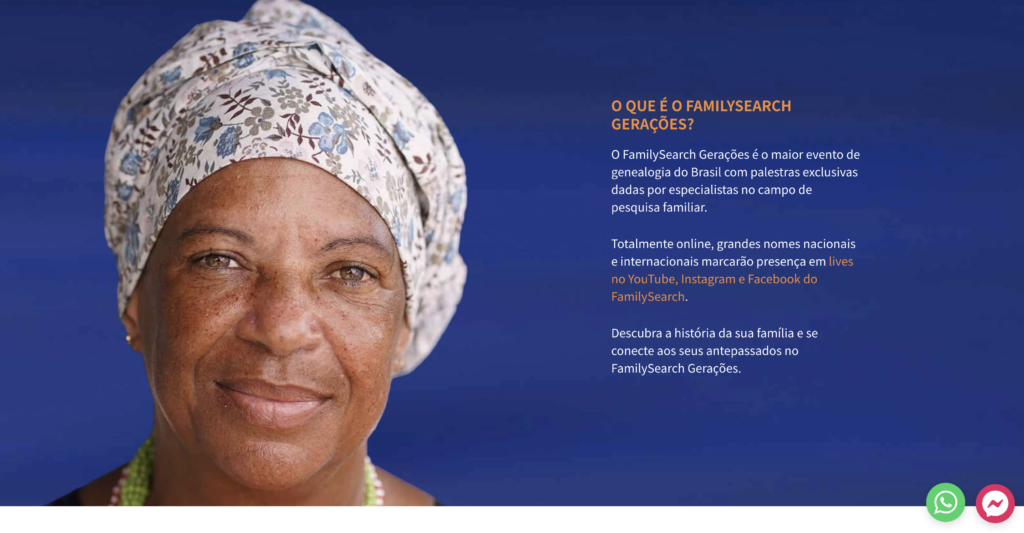 | | |
| --- | --- |
| 10h às 10h45 | Museu da Imigração de São Paulo, 1ª Biblioteca Afiliada FamilySearch no Brasil | Alessandra Almeida e Henrique Trindade |
| 15h às 15h45 | Recursos do MyHeritage | Sonia Meza |
| 18h30 às 19h15 | Os Jovens e a História da Família | Elder Luciano Sankari |
| 20h às 21h | Raízes e Ramos: A Missão e os Recursos do FamilySearch | Fábio Falcão Lucas |
| | |
| --- | --- |
| 15h às 15h45 | Memórias da História da Família | John Rodgerson |
| 18h30 às 19h15 | Minha Família: Histórias que Nos Unem | Elder Joaquin E. Costa |
| 20h às 21h | História da Família Através da Música |