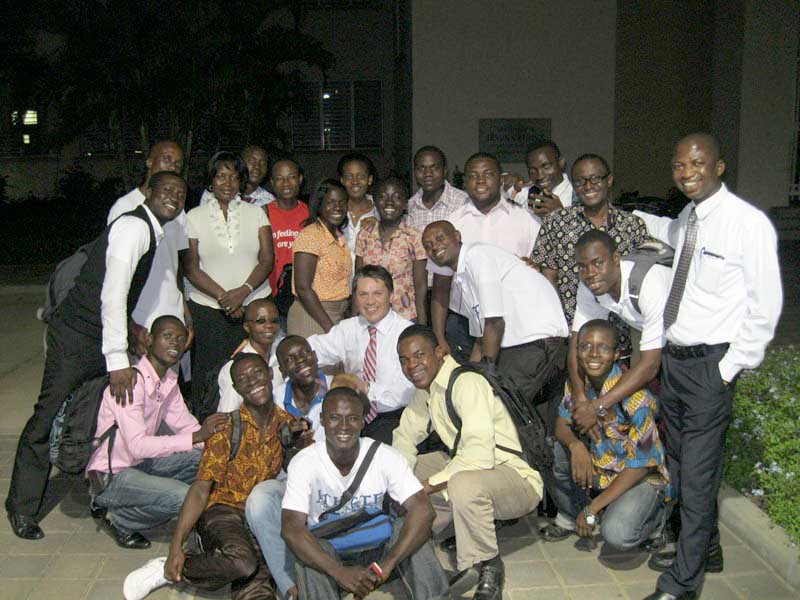 The BYU-Pathway Worldwide is one of the most fascinating programs that The Church of Jesus Christ of Latter-day Saints and BYU have put together.
In a time when the Coronavirus (COVID-19) pandemic is forcing many people to work from home, while others cannot go to their classes, at least for a time, this brilliant program shows the inspired vision that exists in the Church and is a Reminder of the Foresight of the Lord.
The Church of Jesus Christ of Latter-day Saints is now expanding even more its higher education offerings through BYU-Pathway Worldwide. Nearly 45,000 students are now enrolled in the online learning programs.
"BYU-Pathway Worldwide was created to provide access to an affordable, spiritually based online education to people who couldn't find access to education otherwise," said Clark G. Gilbert, president of BYU-Pathway Worldwide, to the Church Newsroom. "It operates in nearly 150 countries and more than 500 locations and is really made to work wherever the Church is organized."
"BYU-Pathway Worldwide is divided really into two core programs. The first is what's called PathwayConnect, which helps students prepare [for] or return to college, and then the second part of the program is the certificate and degree programs that we do in partnership with BYU-Idaho and the other Church schools."
Now, in addition, returning missionaries receive preapproval for admission to the PathwayConnect program, which is a one-year online program.
At the end of February, it was announced that Ensign College, the new name of LDS Business College, will begin working to offer some of its programs online through BYU-Pathway Worldwide.
"We believe the focus of Ensign College on job skills and career-orientated curriculum will be a powerful complement to the programs already available to BYU-Pathway students through BYU-Idaho," said President Gilbert.
Background
BYU-Pathway Worldwide is now more than a decade old. It started in Rexburg, Idaho, but the headquarters office is now located in Salt Lake City.
Church educators started BYU-Pathway to give more Latter-day Saints access to higher education.
I used to believe that the Pathway program was mostly for people who live outside the US, and that in the US most members of The Church of Jesus Christ of Latter-day Saints had already a college education, but in the Church Newsroom article President Gilbert explains:
"Some people think this is a really small category in the Church, but actually, domestically, over 60 percent of the U.S. Church doesn't have a college degree. Internationally it's over 85 percent of the Church. And so, you know, when we say, 'Who is BYU-Pathway for?' This is for the vast majority of members of the Church, who didn't think they'd have access to education."
This initially sounded surprising to me, but it explains why the Church is now expanding the program even more, in the US, and in the rest of the world. The Church wants more of its member to receive a good education and be able to provide for their families in a world that is becoming every day more competitive and unpredictable.
The goal of the BYU-Pathway program, in the word of President Gilbert, is that
"No matter who you are and no matter where you live, you have access to an affordable, spiritually based education that leads to career opportunity and spiritual growth and the gospel of Jesus Christ. BYU-Pathway is the gospel in action."
What is PathwayConnect?
One year. Online. University preparation.
PathwayConnect is a reduced-cost online program that prepares students to start or finish a degree by building spiritual confidence and teaching foundational academic skills. And all course credits count toward a bachelor's degree.
Over the span of one year (three semesters), students complete coursework online and also gather once a week with other local PathwayConnect students.
Courses taken during PathwayConnect may later qualify for credit that can be applied toward a BYU-Idaho online certificate or degree.
Learn skills. Gain confidence.
Each semester during PathwayConnect, students take a light courseload consisting of both academic and religious education. PathwayConnect courses are designed to help students learn basic skills and gain the confidence and abilities needed to succeed in college and in life.
Skills learned include:
Critical decision making
Goal setting
Time management
Teamwork
Collaboration
Study skills
Budgeting
Career Planning