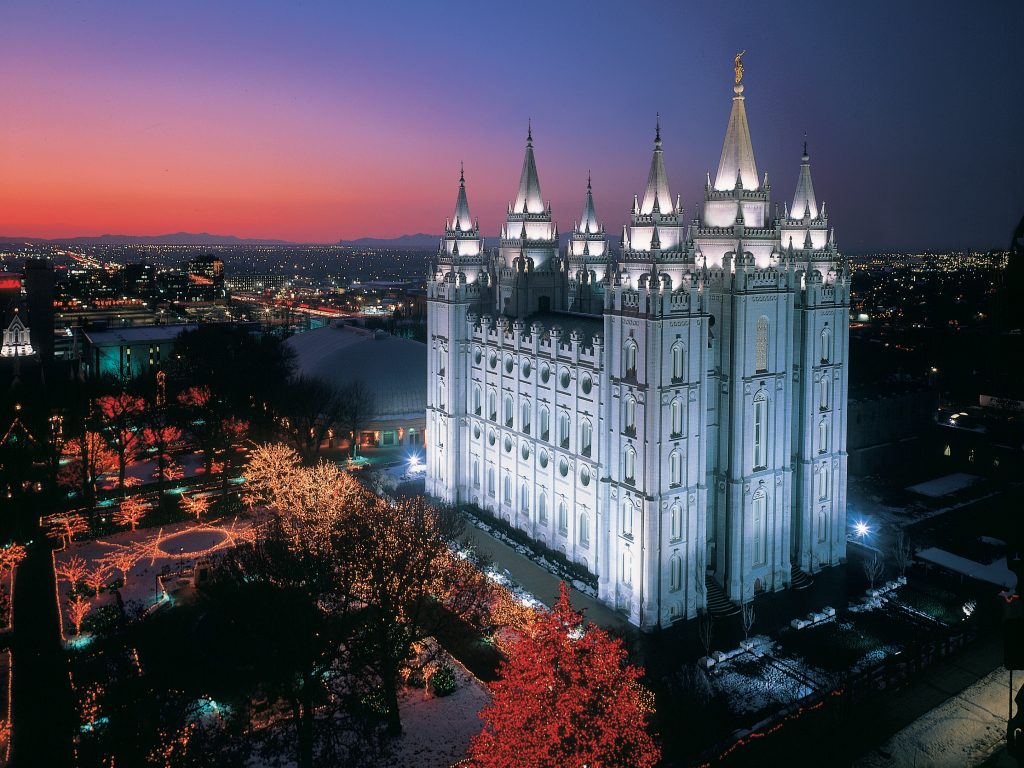 If you're in Utah, the best place to go to see Christmas lights is Temple Square. Like every year, the Christmas lights on Temple Square in downtown Salt Lake City are there to be enjoyed from Thanksgiving through the end of the year.
To get an idea of what to expect on Temple Square, watch the Video "Christmas Lights Shine Bright on Temple Square."
The Christmas lights turn on every day at 5:30 p.m. and stay on until 10:00 p.m. On December 12-14, the lights will stay on until 11:00 p.m. due to the Tabernacle Choir Christmas concerts and until 12:30 a.m. on New Year's Eve.
Coming to Temple Square during Christmas has become a tradition for locals and visitors alike.
How the Tradition of Christmas Lights Started
The Christmas lights tradition started more than 50 years ago, in 1965. Deseret News publisher E. Earl Hawkes first proposed the idea to LDS Church President David O. McKay, but Temple Square's head gardener was afraid that the heat from the lights would be too harmful to the trees and he almost derailed the project. After some debate, however, and some who say by the persuasion of his wife, President McKay decided to go ahead with it.
President McKay finally approved and then oversaw the Temple Square Christmas lights and tree decorating project, as it was called back then. President McKay also chose arborist J. Leland Behunin to head the project, who ended up spending six weeks by himself hanging 40,000 lights without even having a ladder to use!
The First Lighting Ceremony
That inaugural lighting ceremony took place on December 9th, at 7:45 p.m. Nearly 15,000 people participated in the ceremony, where President McKay pushed the button to turn the lights on and the Mormon Tabernacle Choir sang classic holiday songs.
The purpose of the Temple Square lights isn't to remind people of Christmas, but to remind them of the real meaning of the season—Jesus Christ.