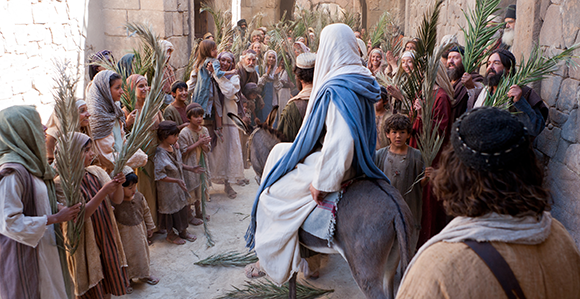 On Monday, April 6, the Church posted a new video to its social media channels and ComeUntoChrist.org, highlighting the last week of the Savior's life on earth.
The short video, available in English, Spanish, and Portuguese, is part of the Church's Holy Week initiative, which focuses on Heavenly Father's repeated admonition to hear His Son, Jesus Christ. President Russell M. Nelson underscored the invitation to "hear Him" over the weekend during the 190th Annual General Conference.
"Our efforts to hear Him need to be ever more intentional," President Nelson said in his Sunday morning address. "It takes conscious and consistent effort to fill our daily lives with His words, His teachings, His truths.
As part of the #HearHim initiative during the week leading up to Easter, individuals can sign up at ComeUntoChrist.org to receive daily reminders via text message or email about how to follow Jesus Christ.
Up NextThe Greatest CommandmentThe Church of Jesus Christ of Latter-day SaintsCANCELAutoplay is paused4:35 / 4:35
To This End Was I Born
Another great video. Jesus Christ, the Only Begotten Son of God and King of the Jews, was born to offer Himself as a sacrifice to atone for the sins of mankind.