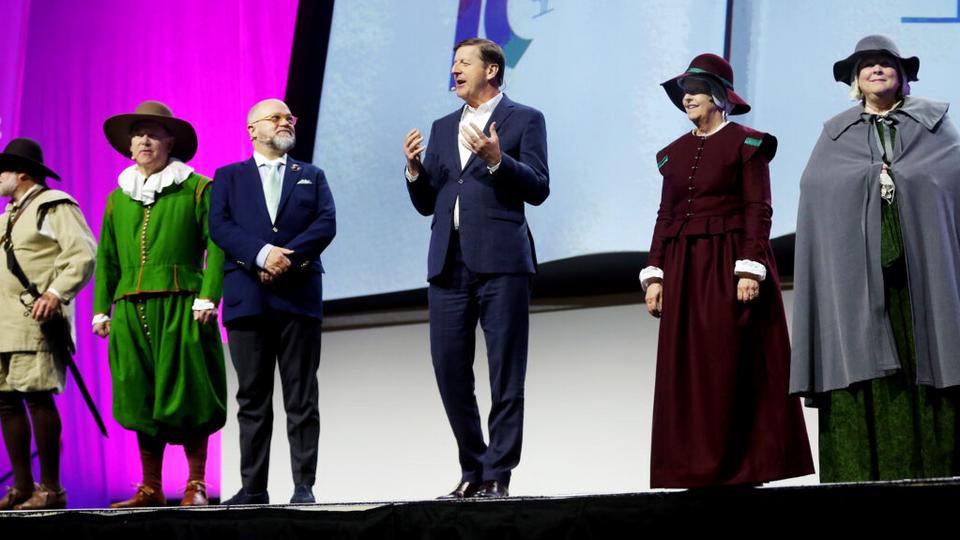 More than 113,000 names of Mayflower descendants are freely accessible online for the public
In September 1620, 102 passengers and some 30 crew members boarded the Mayflower and departed from England to the New World. They arrived in Plymouth in present-day Massachusetts 66 days later and established the first permanent colony in New England.
Several of the men drafted and signed the Mayflower Compact — a document that provided a government in Plymouth with just and equal laws and set the stage for democracy in the United States.
Today, there are an estimated 35 million descendants of the 53 passengers that survived the first winter.
In conjunction with the 400th anniversary of this historical event, FamilySearch, AmericanAncestors.org (the New England Historic Genealogical Society) and the General Society of Mayflower Descendants (the Mayflower Society) announced on September 16 that more than 113,000 Mayflower Society member applications and documented descendant family trees of passengers are now freely accessible online.
The Mayflower Database contains more than 1 million images and more descendant trees will be added by the end of the year.
The coordinated project between the three organizations was announced earlier this year at RootsTech on February 28.