The public is invited to visit the new Durban South Africa Temple of The Church of Jesus Christ of Latter-day Saints. The open house begins Wednesday, January 22, and goes through Saturday, February 1, 2020, with a break on Sunday, January 26. The temple is located at 2 Izinga Drive, Izinga Ridge 4021 Umhlanga, KwaZulu-Natal.
A temple open house gives people of all faiths the opportunity to step inside what Latter-day Saints consider to be a house of the Lord and experience the sacred structure's beauty. Temples are considered houses of the Lord where Jesus Christ's teachings are reaffirmed through baptism and other rituals that unite families for eternity. In the temple, Church members learn more about the purpose of life and make covenants to follow Jesus Christ and serve their fellow man.
Church leaders will dedicate the Durban South Africa Temple on Sunday, February 16, 2020, in three sessions, at 9:00 a.m., 12:00 noon and 3:00 p.m. All dedicatory sessions will be broadcast to select meetinghouses in the temple district, so Latter-day Saints across the temple district (consisting of the KwaZulu-Natal and Eastern Cape provinces of South Africa and the countries of Lesotho and Mozambique) may participate in the services. A youth devotional led by Church leaders will take place the evening prior to the dedication, in a meetinghouse close to the temple. The devotional will also be broadcast to other select meetinghouses in the temple district.
Temple Location
The Durban South Africa Temple is located about 12 miles north of the Durban city center, in the new and developing Izinga neighborhood. The temple is situated atop a beautiful grassy knoll with unobstructed views of the sugarcane fields for which the area is known. In the other direction, the temple is surrounded by a residential neighborhood along the rolling coastal hills. The homes are characterized by earthy colors, red clay tile roofs, and wood and stone accents.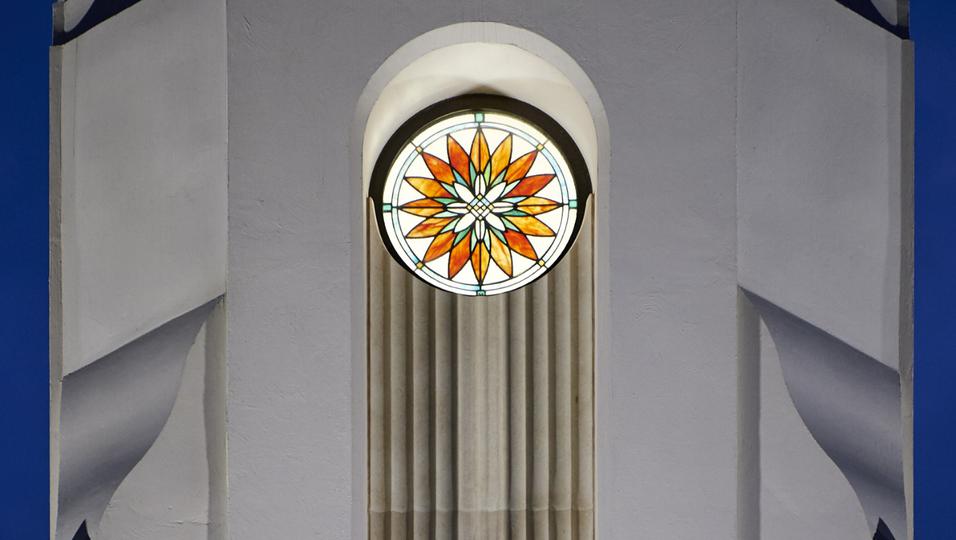 Read the rest of the Article Durban South Africa Temple Opens Doors to the Public in the Church Newsroom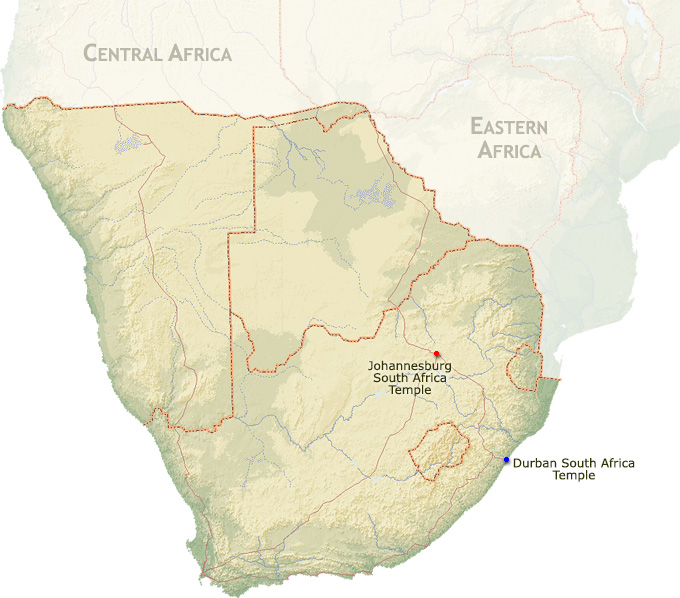 Temples of the Church of Jesus Christ in Africa
"Membership in the continent of Africa is about the same as it was for the whole church in the year I was a boy," President Russell M. Nelson said during a visit he made to Kenya in 2018.
TEMPLES IN OPERATION IN AFRICA
Johannesburg South Africa Temple
Accra Ghana Temple
Kinshasa Democratic Republic of the Congo Temple
Durban South Africa
TEMPLES UNDER CONSTRUCTION IN AFRICA
TEMPLES ANNOUNCED IN AFRICA