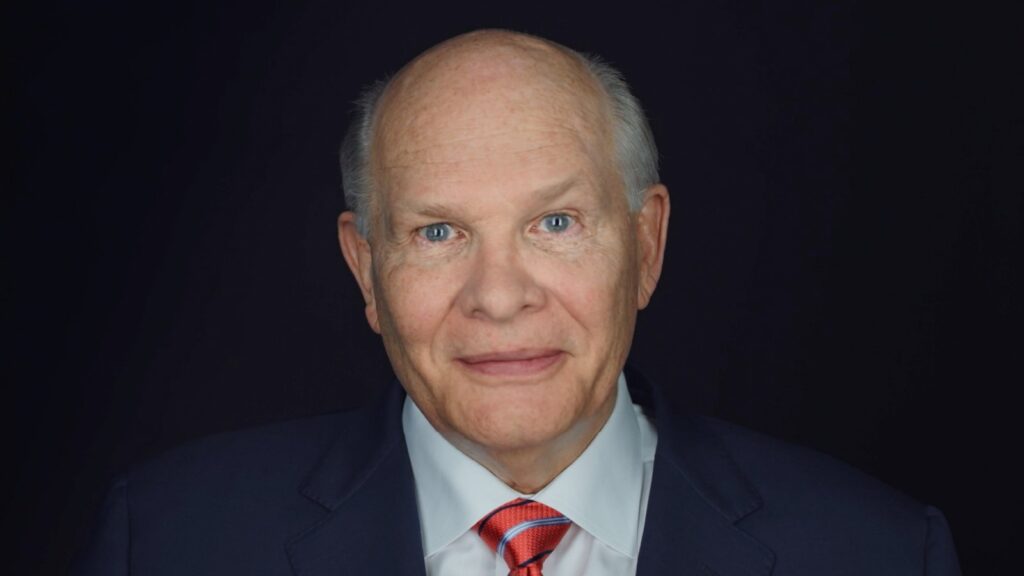 How do you #HearHim? Elder Dale G. Renlund says that when life gets busy, private acts of personal devotion allow him to better understand promptings of the Spirit.
The most crucial thing any of us can learn how to do is to hear our Heavenly Father and Jesus Christ speaking to us through the Holy Ghost. I believe that James 1:5 is more important now than ever. It reads, "If any of you lack wisdom, let him ask of God, that giveth to all men liberally, and upbraideth not; and it shall be given him."
In the age of COVID-19, we are in a unique situation. There is no rulebook for navigating these challenging times. Each of us needs to plead for personal revelation, and then act on it. And once we have received that revelation, then we will know what to do. I hope that each of us can have personal revelatory experiences this year that teach us how to #HearHim.
Elder Renlund: A Prayer of Gratitude for Priesthood Power
Early in our marriage, my wife, Ruth, became ill with cancer. Our lives were shattered. For me, it was a time when it seemed as though the heavens were closed. I didn't know how to take care of our 14-month-old baby girl, Ashley.
I didn't know how to get her to eat. Sometimes I fed her ice cream and soda. I had a hard time praying, because so many of our dreams were dashed and I was so worried about Ruth.
When Ruth came home from the hospital after her first treatment, she was so weak that she just lay on the bed. We had a pattern of saying evening prayer together. I was a coward and I called on her to pray that night. I'll never forget the words that she said: "Heavenly Father, we thank Thee for priesthood power that makes it possible that no matter what happens, we can be together forever."
It felt like the ceiling had cracked. The Spirit filled the room. I went from feeling like the heavens were closed to feeling like they were wide open, filling us with peace, joy, and comfort. (Elder Renlund)
#HEARHIM VIDEOS
God has repeatedly invited His children to hear the voice of His Son, Jesus Christ, to find answers, direction, comfort, and peace.
Joseph Smith took that invitation 200 years ago. You can take the same invitation today. President Russell M. Nelson asks, "How do you hear Him?" #HearHim
Finding Peace During Turbulent Times
HOW I #HEARHIM | ELDER DIETER F. UCHTDORF
HOW I #HEARHIM: PRESIDENT M. RUSSELL BALLARD
HOW I #HEARHIM: ELDER GERRIT W. GONG
HOW I #HEARHIM: ELDER GARY E. STEVENSON
HOW I #HEARHIM: SISTER JEAN B. BINGHAM
HOW I #HEARHIM: ELDER DAVID A. BEDNAR
President Nelson: Hear Him