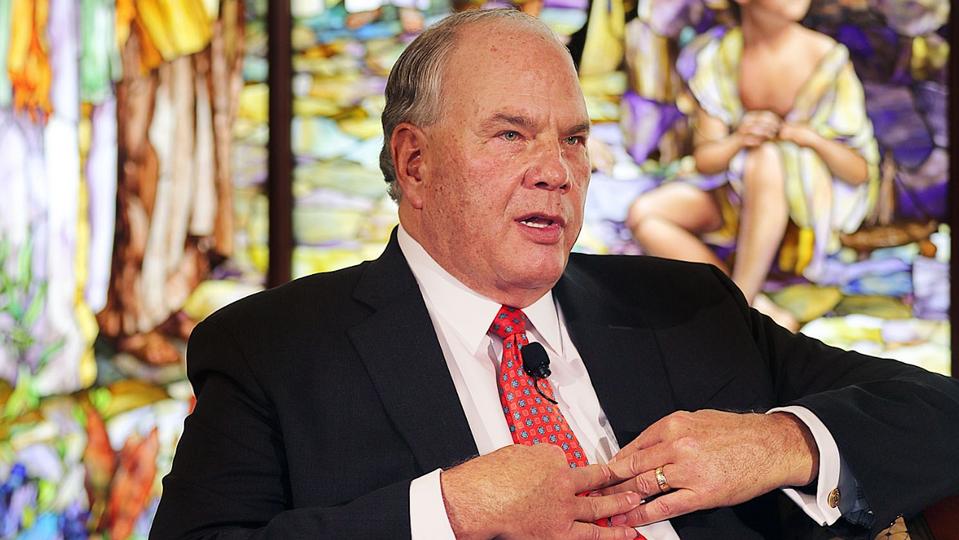 From TheChurchNews.com
Elder Ronald A. Rasband said leaders are using technology to testify to people worldwide
From his office in the Church Administration Building, Elder Ronald A. Rasband reflected on the past six months — defined by the COVID-19 pandemic's steady march across the globe.
During this half year of fear and uncertainty, many have looked to the Church and its leaders for peace and direction, said the member of the Quorum of the Twelve Apostles.
And they have found it.
A most important focus "is the power of the word and how we communicate it," said Elder Rasband.
In fact, Alma teaches that the word of God is more powerful than the sword, said Elder Rasband, quoting Alma 31:5. "And now, as the preaching of the word had a great tendency to lead the people to do that which was just — yea, it had had more powerful effect upon the minds of the people than the sword, or anything else, which had happened unto them — therefore Alma thought it was expedient that they should try the virtue of the word of God."
Speaking to the Church News as part of a series of articles highlighting the teachings of the Quorum of the Twelve Apostles during the COVID-19 pandemic, Elder Rasband — chairman of the Church Communication Committee — said the pandemic has amplified the importance of senior Church leaders being communicators.
Elder Rasband said the scriptures use familiar words that become instructive metaphors to describe the role of an Apostle: witness, teacher, testifier and preacher.
"Our role as the Twelve Apostles is to communicate the word of the Lord — both by the words we use and the spirit that we are able to do that with," he said.