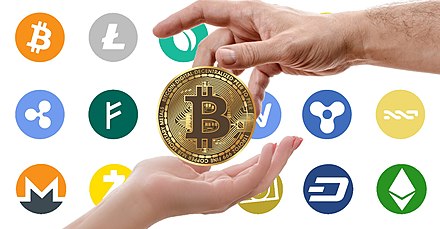 Facebook never ceases to surprise me, but probably I shouldn't be surprised anymore. Last month, Facebook registered a new financial technology company in Geneva, Switzerland, called "Libra Networks." This company will "provide financial and technology services and develop related hardware and software."
As of the first quarter of 2019, Facebook had 2.38 billion monthly active users, and during the same period 2.7 billion people were using at least one of the company's core products (Facebook, WhatsApp, Instagram, or Messenger) each month. Facebook has more users than there are followers of Christianity.
Before Facebook, there was MySpace. MySpace was targeted at the same audience and was in the market a long time before Facebook. By almost all the criteria we look at start-ups, MySpace was the early winner and should have continued to dominate the social media space.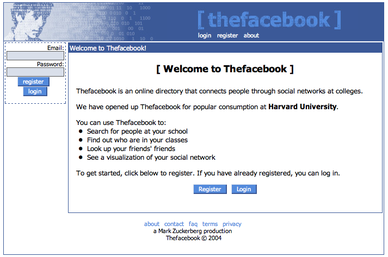 But things didn't turn out that way. MySpace stagnated as Facebook exploded. MySpace ended up giving up on its social media leadership and narrowed its focus to the niche of "social entertainment destination."

Founded in 2004, Facebook, is currently the biggest social networking service based on global reach and total active users. Fifteen years ago CEO Mark Zuckerberg founded Facebook from his Harvard dormitory. Over this period, adding users, or "connecting the world", has been the company's mission. This amazing growth has come in spite of some setbacks that were reflected in big stock price drops. But until now, Facebook has been able to recover, in spite of the Cambridge Analytica scandal and other similar situations where Facebook failed to protect users' privacy, or actually sold or even gave away for free users' data.
Since its founding, Facebook has taken an aggressive strategy by acquiring different companies to eliminate competition: the most famous acquisitions were Instagram in 2012 and WhatsApp in 2014.
Facebook has also being growing its earnings through diversification. More recently, it has made acquisitions that go beyond what one would expect a social networking company to buy, including Oculus (Virtual Reality), Ascenta (drone-maker) and ProtoGeo Oy (fitness and health monitoring).
Cryptocurrency
Now, on top of all the other initiatives, Facebook is planning to roll out its own cryptocurrency dubbed "GlobalCoin" in 2020, according to a report from the BBC. (The name is actually going to be Libra, according to updated information). The new digital currency could be used to make purchases on the internet, transfer money and other cash-related transactions without using a bank. The official cryptocurrency announcement could come as early as tomorrow.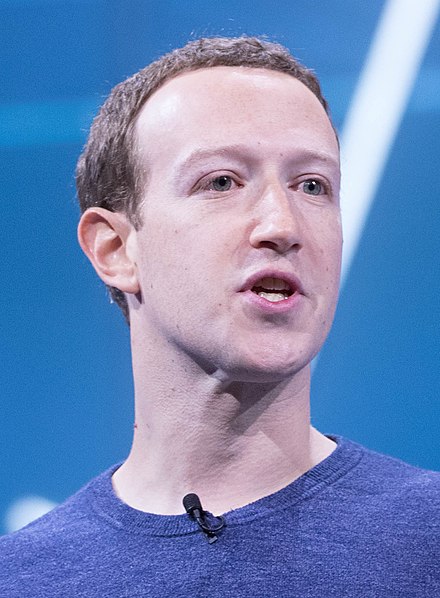 Apparently, Facebook is planning to launch the cryptocurrency-based payments system in several countries by the first quarter of 2020 and is looking to start trials by the end of 2019.
Facebook, with its more than 2 billions users would be amazingly well positioned to profit from entering the cryptocurrency market, and should scare many competitors. Or perhaps Facebook's cryptocurrency will be good for all cryptocurrencies because it will accelerate mass adoption. Since everything that Facebook does is highly scrutinized, it could lead to a better regulation in that space, something that would benefit everybody.
If Facebook coin launches next year, it would enable a new era of e-commerce and payments for the social network. Its users would be able to exchange currencies into its digital coins for purchases and money transfers.
It would also increase Facebook's access to data about who buys what, and help the company in ad measurement and targeting, while allowing diversification of revenues that now depend mostly on advertising.
"Payments is one of the areas where we have an opportunity to make it a lot easier," Zuckerberg said. "I believe it should be as easy to send money to someone as it is to send a photo."
"We believe this may prove to be one of the most important initiatives in the history of the company to unlock new engagement and revenue streams," RBC Capital Markets analyst Mark Mahaney said in a recent note to clients. "Facebook's massive international scale provides an instant network for consumers and merchants to transact using a stable token with several benefits that crypto delivers."
The involvement of Facebook may be the beginning of a massive change in cryptocurrencies' adoption. I wonder what Warren Buffett may be thinking now, since he has repeatedly said that the world of cryptocurrency will come to a bad ending, soon or later. He may still be right, or maybe not.