Facebook is testing hiding like counts to improve users' well-being and mental health. If the experiment is successful, it could lead to more tests and eventually to a significant change in the social media world. It's well known that there are many negative effects associated with the "popularity contexts" that are created by Facebook and other social media.
If you post a photo of your last family activity and very few people like it, you feel bad. What's wrong with your family? Why other families get hundreds of likes and you only a dozen? And why everybody seems so happy while your life stinks?
Facebook has begun testing hiding like counts, starting in Australia on September 27th. Users no longer see the number of likes, reactions and video views on other's posts. Likes will be private and only visible to the post's author. A similar test on Instagram was started in July in Australia.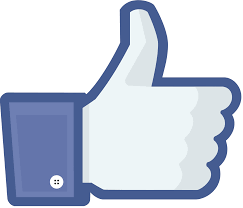 According to Facebook Australia's director of policy Mia Garlick the change was based on well-being research and feedback from mental health professionals that believe that like counts can cause social comparison and distress.
The test will hide the number of likes on a post, only displaying that a post was liked by "[a friend] and others," instead of displaying the total number to the viewers. The limited test will measure whether the feature can improve users' sense of well-being.
Getting rid of the ability of seeing the exact number of likes is a small change but the hypothesis is that it could help reducing feelings of anxiety and depression of many social media user.
"[It is about] taking that number out of the equation, so that people can focus on the quality of their interactions and the quality of the content rather than on the number of likes or reactions," spokeswoman Mia Garlick told the Australian Associated Press. "We've had really positive feedback from a lot of the anti-bullying groups and mental health organisations that we work with."
Facebook could also be testing the program in the hopes of slowing the spread of disinformation in the 2020 US presidential election.
Instagram first started testing these change in April. The company was hoping to create "a less pressurized environment" where followers focus on what people share, and not how many likes posts get.
In a very interesting article on Techcrunch, the author reports how 
a collection of studies found that while chatting with friends and comment threads on Facebook made people feel better, passively scrolling and Liking could lead to envy spiraling and declines in perception of well-being. Users would compare their seemingly boring life to the well-Liked glamorous moments shared by friends or celebrities and conclude they were lesser.
For example, Krasanova et al discovered that 20% of the envy-inducing moments users experienced in life were on Facebook, and that "intensity of passive following is likely to reduce users' life satisfaction in the long-run, as it triggers upward social comparison and invidious emotions."
According to the author,
If Facebook wants to build a social network people continue using for another 15 years, it has to put their well-being first — above brands, above engagement, and above ad dollars…But if the Like hiding works and eventually becomes standard, it could help Facebook get back to the off-the-cuff sharing that made it a hit at colleges so long ago. No one wants to be in a life-long popularity contest.
I am very interested in the results of this and other similar tests. I believe that changes are needed, even if modifying the technology may not be enough, unless users become more aware of the dangers of continuous exposure and use of social media.