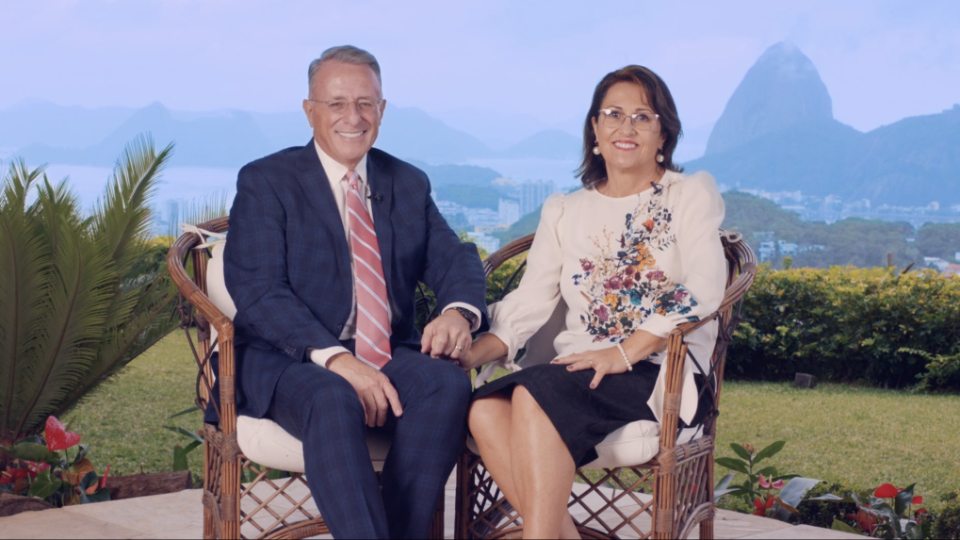 Elder Ulisses Soares of the Quorum of the Twelve Apostles and his wife, Rosana, will be the featured keynote speakers on Saturday, March 5, during Family Discovery Day a free, all-virtual event held during RootsTech 2022.
To enjoy the Soares' message and the full Family Discovery Day program online on Saturday, March 5, at noon (Mountain Standard Time) or to participate in the RootsTech 2022 virtual conference on March 3-5, register today at RootsTech.org.
View the presentation on ChurchofJesusChrist.org or on RootsTech.org, where it will also be archived for on-demand viewing.
Part of the Soares' message will originate from their homeland of Brazil, where they have deep roots. Both were born in São Paulo, Brazil's largest city, and both will draw from and share their family experiences on location.  (Read the full article here)
What is RootSTech?
RootsTech is a global event that combines family history and technology and offers a forum where people of all ages across the globe can learn about genealogy, discover their family heritage, share memories and make meaningful connections.
It was first organized in 2011 by FamilySearch International, a nonprofit, volunteer-driven organization sponsored by The Church of Jesus Christ of Latter-day Saints.
This theme for this year's RootsTech conference is "Choose Connection."
Who is speaking at RootsTech 2022?
FamilySearch has announced a diverse lineup of keynote speakers. These main stage sessions, featuring two keynote speakers at a time, will be available in 11 languages.
Thursday, March 3:
Friday, March 4:
Saturday, March 5:
Participating in RootsTech allowed Modine to learn more about his own family heritage.
"It's always interesting to speak to somebody who is curious about your life," Modine said in a Deseret News interview prior to the conference. "No matter what walk of life you come from, learning about your past through discussion and sharing information about your family is a revelation. In this case with RootsTech, it becomes magnified by the fact that the organization has the ability to reach into your past and help you learn and understand things about your family that you didn't know." (read the full article here)