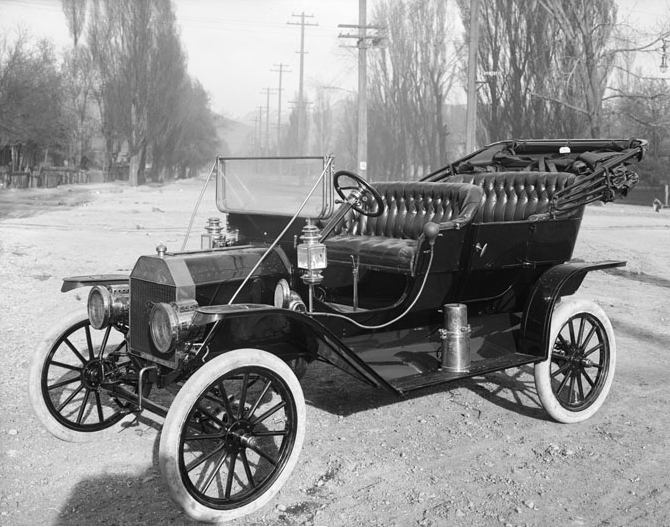 There is an interesting development in the war for the electric cars market: to the "Apple style" charging network represented by Tesla, now Ford is countering with its own "Android style" network.
Today Ford announced that it will be creating North America's largest electric vehicle public charging network by building out 12,000 places to charge electric cars and over 35,000 charge plugs.
Currently Ford has no new electric cars on the market but a 370-mile-range SUV inspired by the Mustang, will come next year.
No set date was given on the network's completion, but the network will address one of the main concerns of potential customers:
"Among people who already own or want to purchase electric vehicles and plug-in hybrids, 48 percent say that a lack of charging stations is one of their main concerns," says Ted Cannis, Ford director of global electrification, in a press statement. "By offering industry-leading charging access we are dismantling those barriers, allowing more customers to confidently enjoy the benefits of owning an electric vehicle."
Tesla has been working on an electric charging network for years, creating an extensive network in the U.S., Canada, and Mexico. Tesla has built out 4,375 public charging stations in the U.S, which is 12.9 percent of the 33,859 currently in operation, according to the Department of Energy.
But there will be significant differences between the Tesla and Ford models of networks. Tesla chargers are run and operated by the company and are designed exclusively for Tesla vehicles.
The Ford network, on the other hand, will be built with help from the company Electrify America, and the Shell Gas-owned Greenlots, which will "bring together multiple charging providers" under the FordPass banner.
It would be interesting to see which model of charging networks will be more successful, or if they will coexist like Apple and Android operating systems.
While Tesla is trying to become the Apple of electric charging stations with its proprietary ecosystem, Ford is following the model of the more open Android system.
Ford is also focusing on home charging. The company is saying that all of its future electric vehicles will come with what is known as a Ford Mobile Charger, capable of charging on a higher-voltage 240-volt electrical outlet.
"The fact that most of our customers will plug in at home is a key advantage to an all-electric vehicle," said Matt Stover, Ford director of charging, energy services and business development. "We will deliver a charging experience that is hassle-free whether you're at home or on-the-go."
Ford's major investment in electric vehicles, however, is only beginning: the company is planning to spend $11.5 billion on the technology through 2022.