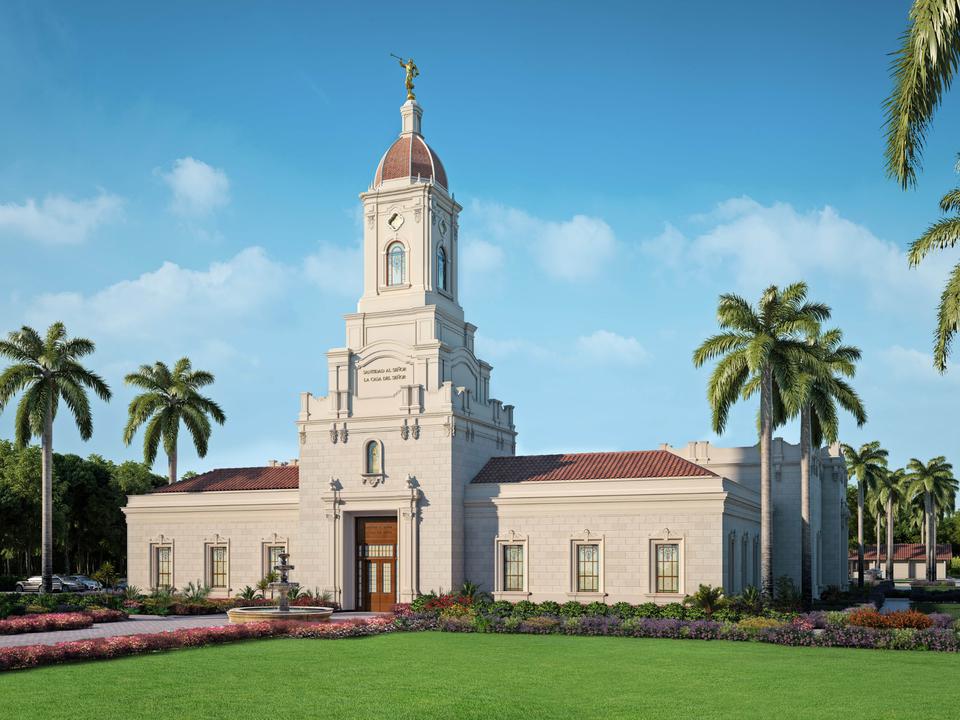 Ground has been broken for The Church of Jesus Christ of Latter-day Saints' Puebla Mexico Temple, signifying the beginning of construction.
Elder Arnulfo Valenzuela, Mexico Area president, presided at the event and offered the dedicatory prayer on Saturday, November 30, 2019. Elder Rafael E. Pino, first counselor and Elder John C. Pingree Jr., second counselor attended.
Attending the groundbreaking ceremony were Church and community leaders. The event was transmitted via internet to stake centers within the proposed temple district.
The temple was announced in October 2018 by President Russell M. Nelson. Once complete, the Puebla Mexico Temple will be the country's 14th Church temple. Mexico's first temple, located in Mexico City, was dedicated December 2, 1983. The Church of Jesus Christ has 217 temples throughout the world that are operating, are undergoing construction or being renovated, or have been announced.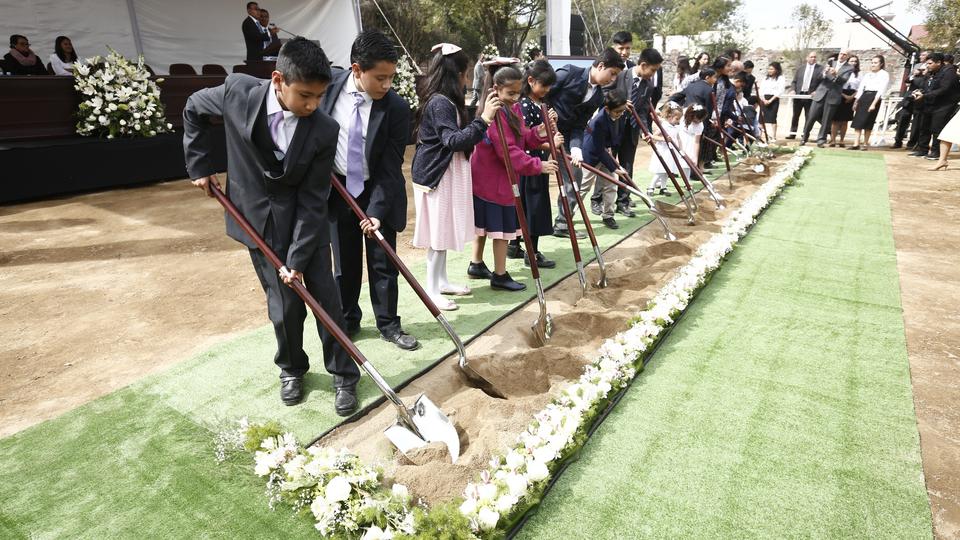 (From Church News: Groundbreaking Completed for the Puebla Mexico Temple)
| | |
| --- | --- |
| Temple | Dedicated |
| Ciudad Juárez Mexico Temple | 26-Feb-00 |
| Colonia Juárez Chihuahua Mexico Temple | 6-Mar-99 |
| Guadalajara Mexico Temple | 29-Apr-01 |
| Hermosillo Sonora Mexico Temple | 27-Feb-00 |
| Mérida Mexico Temple | 8-Jul-00 |
| Mexico City Mexico Temple | 2-Dec-83 |
| Monterrey Mexico Temple | 28-Apr-02 |
| Oaxaca Mexico Temple | 11-Mar-00 |
| Puebla Mexico Temple | Under Construction |
| Tampico Mexico Temple | 20-May-00 |
| Tijuana Mexico Temple | 13-Dec-15 |
| Tuxtla Gutiérrez Mexico Temple | 12-Mar-00 |
| Veracruz Mexico Temple | 9-Jul-00 |
| Villahermosa Mexico Temple | 21-May-00 |