Joy, Money, Flow. A simple formula for finding the "perfect job". According to author Chris Guillebeau in his book Born for This: How to Find the Work You Were Meant to Do the people who are most successful have found the perfect combination of joy, money, and flow in their work life.
It may not be an easy task, but it's possible.
Many suggest to "follow your passion" to find the job of your dreams. This usually means that you should focus your efforts in developing or finding a job that is strongly aligned with your passion. But real life is complex, and more often than not, people may not find that ideal job, but instead they may get stuck in jobs that they don't like; or they may find a great job that doesn't pay enough; or they may not be good at it, after all. According to Guillebeau, there isn't necessarily only a single path toward finding a satisfactory work. He writes:
There are plenty of things you could do with your career, but the people who are most successful have found the perfect combination of joy, money, and flow. They've won the career lottery by finding this combination—and they don't have to choose between their money and their life.
In Guillenbeau's terminology, Joy is your passion, what makes you happy, what you love. It's hard to be happy if you don't fundamentally enjoy how you spend 40 or more hours a week of your time. Surely, you can't find a job where every single moment is amazing, but the goal is to have a job that you can be excited about it.
Money is what you need to support yourself, and possibly live a comfortable life, or even become rich one day. To ignore completely this element while pursuing your passion is a mistake, because you have to make a living, especially if you have a family for whom you need to provide. While money alone cannot make people happy, the constant absence of it can make life miserable. You don't want to be always worried about paying your bills.
Flow is what you're really good at.
Have you ever lost track of time when immersed in a project you love? Have you ever taken on a role that was paid—but you liked it so much, you would have gladly done it for free? We'll call this condition flow: the art of maximizing skill and getting lost in something you're really good at. This condition, like joy and money, is essential to our equation of "the work you were meant to do."
There are lots of things we all could do somewhat well, or even pretty well. Flow work is different. You don't do it somewhat well or even pretty well; you do it really well. It comes naturally and easy to you. Other people are impressed or even amazed by how effortlessly you seem to achieve great results. How does she do that? they wonder.
As is the case with joy, you don't always need to be in flow mode. More likely, you'll have periods of flow work interspersed throughout more regular periods of work. But just as you want work that "sparks joy" most of the time, you want to position yourself to be in the place of flow as much as possible.
For Guillenbeau, therefore, to follow your passion is not enough: what you should be looking for is a combination of joy, money, and flow.
When you've found your ideal combination, you'll know it. It will feel like it was right there waiting for you all along. That's the beauty of finding the work you were born to do.
Overall, I found this book interesting and somewhat inspiring. Not an earth shattering experience or a new revelation, but a nice way of making the case for finding work that allows you to be yourself, and bring balance to your work life.
About Christ Guillebeau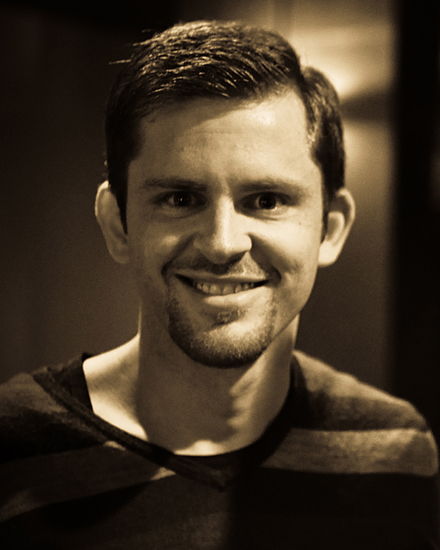 Chris Guillebeau is an American nonfiction author, and speaker. He is best known for The Art of Non-Conformity book and the blog where he discusses entrepreneurship, travel, and personal development topics. He has also written guides for travel and small business topics under the brand Unconventional Guides. He organizes the annual World Domination Summit in Portland, Oregon.
Guillenbeau is also the author of the New York Times bestsellers The $100 Startup and The Happiness of Pursuit. He recently completed a personal quest to visit every country in the world (193/193).
Praises for Born for This: How to Find the Work You Were Meant to Do
"Born for This is chock-full of inspiring yet practical advice to develop new streams of business, build your fan base, and invent the job of your dreams. If you're looking for someone to help you find your footing on the new frontier of work, Chris Guillebeau is your man."
—Daniel H. Pink, author of To Sell Is Human and Drive
"Chris Guillebeau makes getting your dream job seem less of a dream and more of a reality. Through actionable tools and inspiring advice, Born for This is a must-read for those yearning to find that perfect career path.
—Susan Cain, New York Times bestselling author of Quiet

"Intensely practical and packed with real-life examples, Born for This is the essential guide for a career that will bring you not just a paycheck but true happiness."
—Gretchen Rubin, New York Times bestselling author of The Happiness Project and Better Than Before

"It takes real courage to overcome the inertia of your current life to create something better. But it's much easier to take that step toward positive change when you have a plan. Chris Guillebeau not only provides hope that passion for your work is possible, he lays out a practical path to pursuing a better career/life fit."
—Shawn Achor, New York Times bestselling author of Before Happiness