from LDS Living – by Brad Taylor, President, Korea Seoul Mission | May 21, 2019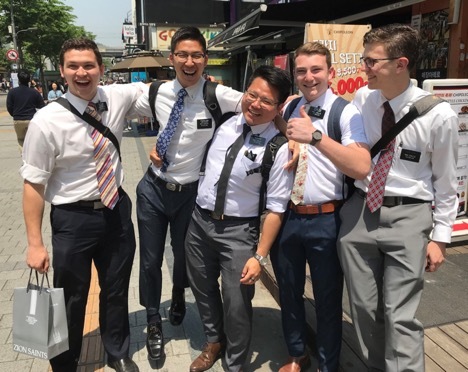 Tragedy struck our mission in South Korea on April 8, 2019.
Elder Euiyoung Beck, a native South Korean missionary serving in the Korea Seoul Mission, suddenly passed out for 20 minutes following a routine military drill weekend (a normal military leave required for Korean young men). In the blink of an eye, this high-energy, much-beloved missionary lost all of his memory from 2015 to the present day.
In addition to every imaginable trial that comes with such an affliction, Elder Beck's memory loss included one additional, very significant challenge: he had become miraculously converted to the gospel of Jesus Christ in 2016 through an Alma-like conversion story for another day. In fact, back in 2015, he was engaged (by his own telling) in "riotous living" and had been for the prior 16 years. "The last memory I have in my life is getting way too drunk with my army friends at a party back in early 2015," Elder Beck recalls.
Fast forward to April 2019, the problem now was that everything he had ever known, learned, or experienced about his conversion, his mission, or his testimony was completely erased from his memory.
The doctors confirmed that his body and all other vital functions were 100 percent healthy. There seemed to be no explanation for why this missionary would lose so much of his memory.