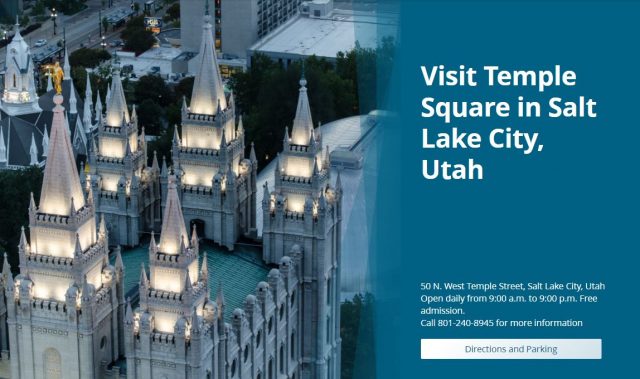 A new website about Temple Square in Salt Lake City is now available at TempleSquare.com.
Temple Square is the five-block area surrounding the Salt Lake Temple of The Church of Jesus Christ of Latter-day Saints in downtown Salt Lake City, Utah. The square is a popular visitor destination and showcases a number of experiences centered around worship of the Savior, Jesus Christ. The centerpiece of the square is the Salt Lake Temple, which is a sacred place of worship for members of the Church. Temple Square serves as the world headquarters of The Church of Jesus Christ of Latter-day Saints.
The new site provides information about the following: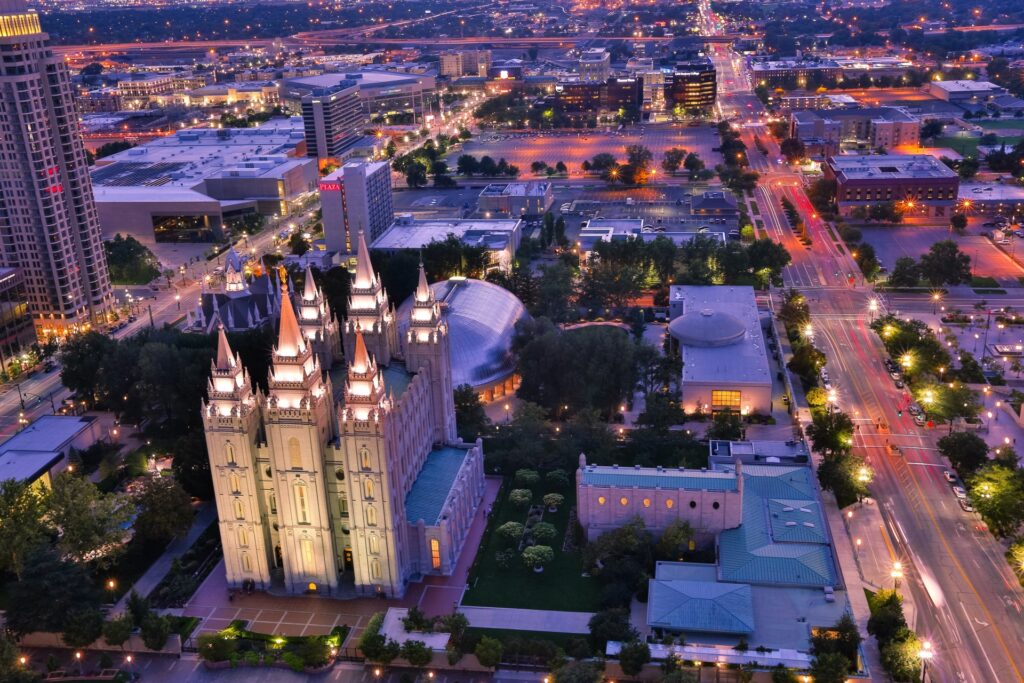 Temple Square is a center of history and worship for members of The Church of Jesus Christ of Latter-day Saints. Located in downtown Salt Lake City, Utah, Temple Square encompasses 5 city blocks of historic sites, engaging exhibits, and wholesome activities centered on the Church's mission to worship Jesus Christ and serve God's children. Come enjoy beautiful gardens, majestic architecture, and the peace and reverence of this iconic space of worship.
In 1847, shortly after Latter-day Saints entered the Salt Lake Valley, Church President Brigham Young selected a location, proclaiming, "Here we will build a temple to our God" . Completed in 1893, the Salt Lake Temple is considered by Latter-day Saints to be the house of God and a sacred place to worship Jesus Christ.
The temple represented both the spiritual and physical center in the lives of the pioneers. Laying out the land for Salt Lake City began only a few days after the Saints identified the location for permanent settlement. The work of surveying the city blocks began at the southeast corner of Temple Block.
Using the Temple Block as the primary reference point for the city, Brigham Young labeled the streets according to their distance and direction from the Temple Block. As a result, locations in the city are in reference to the Temple Block. Today, the temple remains the central reference point in Salt Lake City.In the decades since Brigham Young's statement, other sacred buildings have been built near the temple. The campus has expanded to become the world headquarters of The Church of Jesus Christ of Latter-day Saints.
In addition to the Salt Lake Temple, Temple Square is home to congregational worship spaces such as the Salt Lake Tabernacle, the Salt Lake Assembly Hall, and the Conference Center. It provides access to libraries and museums such as the Church History Museum, the Family History Library, and the Church History Library. Historic house museums include The Lion House, The Beehive House, and the Deuel Cabin. Event and administrative office spaces are in the Joseph Smith Memorial Building, the Relief Society Building, the Church Office Building, and the Church Administration Building.
Links to The Church of Jesus Christ of Latter-day Saints Historic Sites websites
California
Illinois
Iowa
Nebraska
Utah
New York
Missouri
Ohio
Pennsylvania
Utah
Vermont
Wyoming