March 11, 2022
In Moldova, Poland, Romania, Slovakia, and Spain, Latter-day Saints are helping refugees with food, clothing, baby items, shelter and more. Carmen Pârnău, a volunteer in Romania, said she has witnessed heartbreaking scenes. "I have seen many mothers with little children that struggled because of the cold weather and extreme exhaustion." Stacy Chandler, a local women's leader in Poland, said this humanitarian crisis "will change the face of the Church in Poland forever." Read more at the UK Church Newsroom.
Through decades of experience in providing assistance during natural disasters, refugee crises and other humanitarian conditions, The Church of Jesus Christ of Latter-day Saints has developed a tested and proven model for identifying needs and providing assistance. This model includes empowering local leaders to use the Church's financial resources to purchase goods and services in the local economy to provide what is truly needed.
Following this pattern, the Europe Area Presidency is working with the Church headquarters teams to identify and address needs. Relief supplies — including sleeping bags, cots and tents — are being delivered to local government agencies, the Red Cross and other NGOs who are attending to Ukrainian refugees arriving in bordering countries. Additional aid is being organized. Church members and friends have also been invited to fast and pray for those so deeply impacted. Read more at the Church Newsroom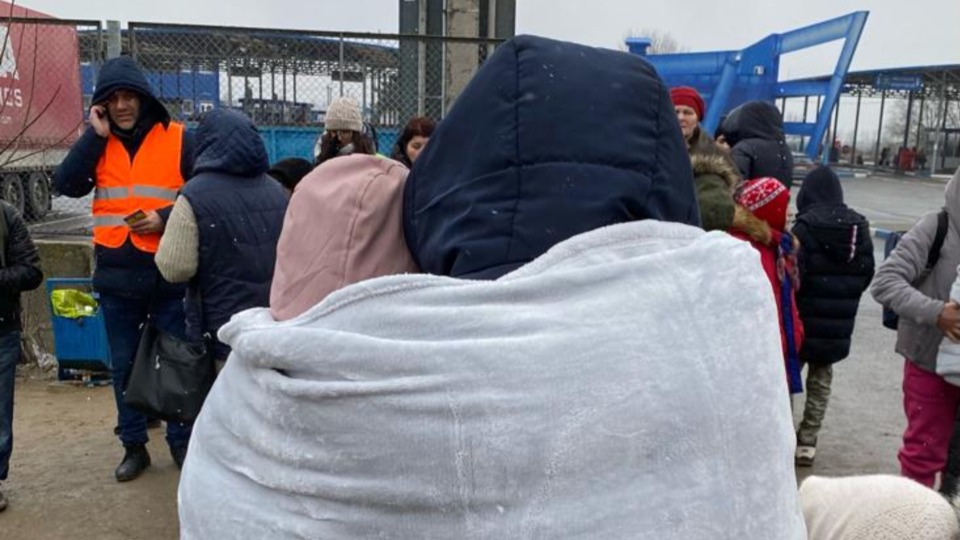 As an organization with members all over the world, The Church of Jesus Christ of Latter-day Saints feels the pain of conflicts everywhere.
The leader of the Church's humanitarian outreach told a group of thought leaders on Friday that the crisis in Ukraine is no exception."What we really care about is helping people spiritually, emotionally and physically recover and build their societies back. That's the commitment from The Church of Jesus Christ of Latter-day Saints." —Sister Eubank
"We have members in all the countries affected," said Sharon Eubank, First Counselor in the Relief Society General Presidency and president of Latter-day Saint Charities. "We have members in Russia who are feeling the difficult effects of sanctions. We have members in Poland and Germany and Slovakia and Hungary and Moldova and Russia. They're all receiving enormous amounts of refugees and generously giving the help that they can. And we have members in Ukraine who are facing impossible choices in the destruction of their beautiful country." …
Sister Eubank said the Church humanitarian arm keeps a two-year reserve of funding to enable the faith to nimbly respond to crises. The money it uses comes from the generous donations of Latter-day Saints and friends of the faith.
"[Having funds in place] allowed us to pre-position food and water several weeks ago," she said. "It allows us to be right on the border with what the people need and be responsive because the needs change every single day as the situation goes forward."
The Church of Jesus Christ of Latter-day Saints is committed to the long-term needs of the affected countries in Europe, as it is wherever it has projects, Sister Eubank said. Read more at the Chuurch Newsroom.