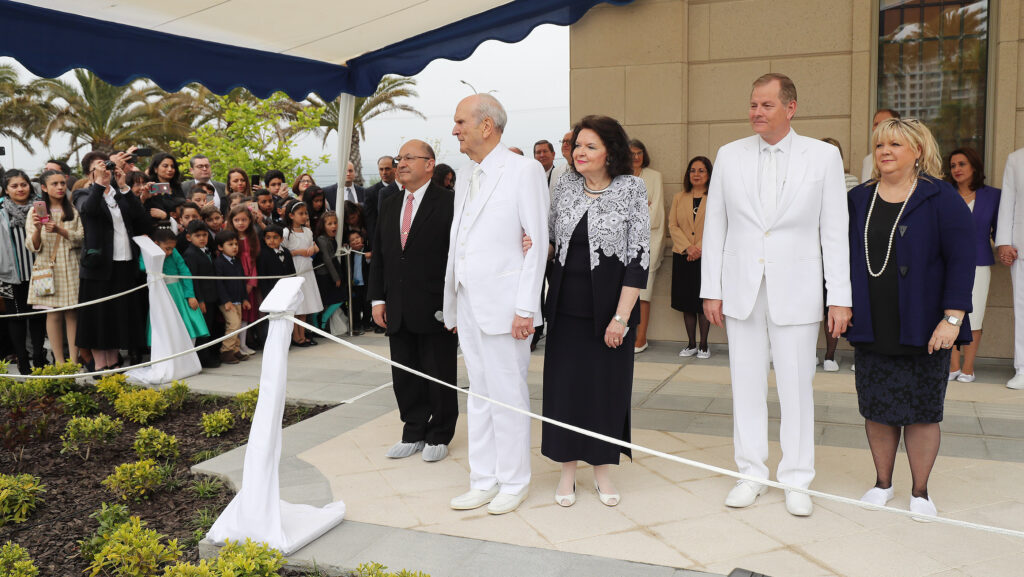 A recent article from the Church News titled President Nelson and the Apostles: Sharing the workload of a worldwide Church just came out a few days after I had read exactly how many temples President Gordon B. Hinckley had dedicated himself.
According to the page Temple Chronology of the Church website, President Hinckley presided over a staggering 85 temple dedications, followed by President Thomas S. Monson who presided over 21 temple dedications, Elder Dieter F. Uchtdorf over 10, President Henry B. Eyring and President James E. Faust both over 7, and President David O. McKay over 5. These number don't include rededications.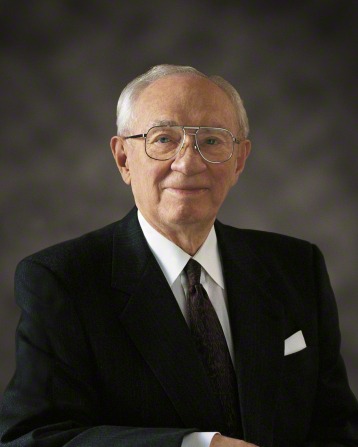 Until recently, temple dedications were mostly presided over by the President of the Church or one of his counselors, with very few exceptions.
However, with President Russell M. Nelson there has been a change. According to LDSLiving,
Since President Russell M. Nelson became prophet in January 2018, 17 temples have been dedicated or rededicated. But what makes that number unique is that, out of the 17 dedications, President Nelson has only presided at two.
More than ever before, President Nelson is assigning members of the Quorum of the Twelve Apostles to preside at dedications and rededications of temples of The Church of Jesus Christ of Latter-day Saints instead of attending them himself.
"I get more joy out of the fact that Elder Ulisses Soares dedicated the Fortaleza temple than if I had done it—I really do," President Nelson said, according to Church News. "I'm so happy that he's had that experience. It's made a new man out of him. I mean, he was perfect before, but now he's even more spiritual, more like the Lord than he ever has been, because of that experience. And I enjoy watching it happen."
According to the Church News,
Involving the senior Brethren means sharing the workload and getting more accomplished.

For example, during the past two years, five temples were dedicated or rededicated while President Nelson was involved in a ministry-type trip. One such dedication was done by President Nelson himself at the conclusion of the fall 2018 South America Ministry, when he dedicated the Concepción Chile Temple. At his side was Elder Gary E. Stevenson of the Quorum of the Twelve Apostles.
Another occurred on that same Sept. 1 day of the São Paulo devotional and interview, with Elder David A. Bednar dedicating the Port-au-Prince Haiti Temple on that date.

Others include:

President M. Russell Ballard rededicating the Houston Texas Temple in late April 2018 as President Nelson and Elder Jeffrey R. Holland concluded the first Global Ministry Tour in Laie, Hawaii; 

President Henry B. Eyring rededicating the Oklahoma City Oklahoma Temple on May 19, 2019, the day that President Nelson and Elder Gong held a devotional in Sydney, Australia, as part of the Pacific Ministry;

And Elder Cook rededicating the Baton Rouge Louisiana Temple on Nov. 17, 2019, while President Nelson and Elder D. Todd Christofferson kicked off their Southeast Asia Ministry with the opening devotional in Hanoi, Vietnam.
President Nelson is sharing his responsibility and blessings with his Brethren. He observed:
"Have you ever been a father and taken children on a fishing trip? Are you happy catching a fish? Are you happier watching your children catch a fish?' "