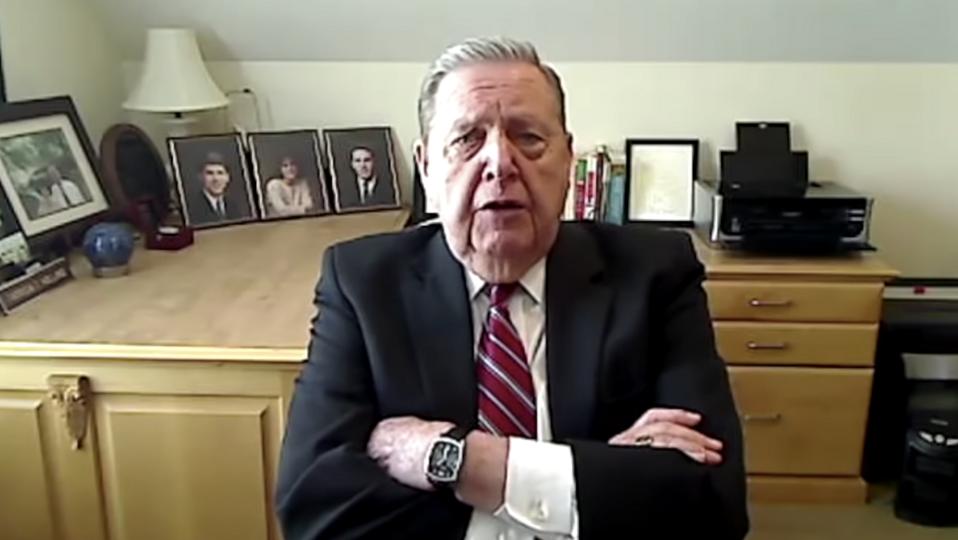 When conditions improve and life after COVID-19 returns to "normal" — whatever that looks like — Elder Jeffrey R. Holland says there is one lesson he is determined to carry with him: Take time for personal reflection…

Elder Holland is one of dozens of religious leaders around the world featured in the Elijah Interfaith Institute's Coronaspection initiative, which aims to share light and hope through introspection during the COVID-19 pandemic.

Seeking "solitude" is something the Savior did — not to retreat or flee the realm but "to gather strength in order to return," …

With canceled trips, fewer meetings and minimal speaking assignments, Elder Holland has had additional hours to spend in prayer, scripture study and meditation. He said he hasn't had this much time to himself since before he was president of Brigham Young University, more than four decades ago.

"I see things I'd like to do better," Elder Holland said candidly, noting his general concern for others has been "personalized" through the COVID-19 crisis.
(Read the rest of the article on the Church Newsroom)
Read: All Talks by Elder Jeffrey R. Holland
Elder Jeffrey R. Holland
Elder Jeffrey R. Holland was ordained a member of the Quorum of the Twelve Apostles of The Church of Jesus Christ of Latter-day Saints on June 23, 1994. At the time of this call, Elder Holland was serving as a member of the First Quorum of the Seventy, to which he had been called on April 1, 1989.
From 1980 until his call as a General Authority in 1989, Jeffrey R. Holland served as the ninth president of Brigham Young University in Provo, Utah. He is a former Church commissioner of education and dean of the College of Religious Education at BYU.
A student leader and varsity athlete at Dixie High School and Dixie College in his native St. George, Utah, he received his bachelor and master degrees in English and religious education, respectively, from Brigham Young University. He obtained master and doctor of philosophy degrees in American Studies from Yale University.
Elder Holland was active in professional educational activity prior to his call to full-time Church service. He served as president of the American Association of Presidents of Independent Colleges and Universities (AAPICU), on the board of the National Association of Independent Colleges and Universities (NAICU) and as a member of the National Collegiate Athletic Association's (NCAA) Presidents Commission. For his work in improving understanding between Christians and Jews he was awarded the "Torch of Liberty" award by the Anti-Defamation League of B'Nai B'rith.
He has served on the governing boards of a number of civic and business related corporations and has received the "Distinguished Eagle Scout" award from the Boy Scouts of America. He is the author of eight books, one of which he co-authored with his wife, Patricia.
Elder Holland was born December 3, 1940, to Frank D. and Alice Bentley Holland. In 1963, he married Patricia Terry. They are the parents of Matthew, Mary Alice, and David, the parents-in-law of Paige, Lee and Jeanne, and the grandparents of 13 beautiful grandchildren and one great grandchild.