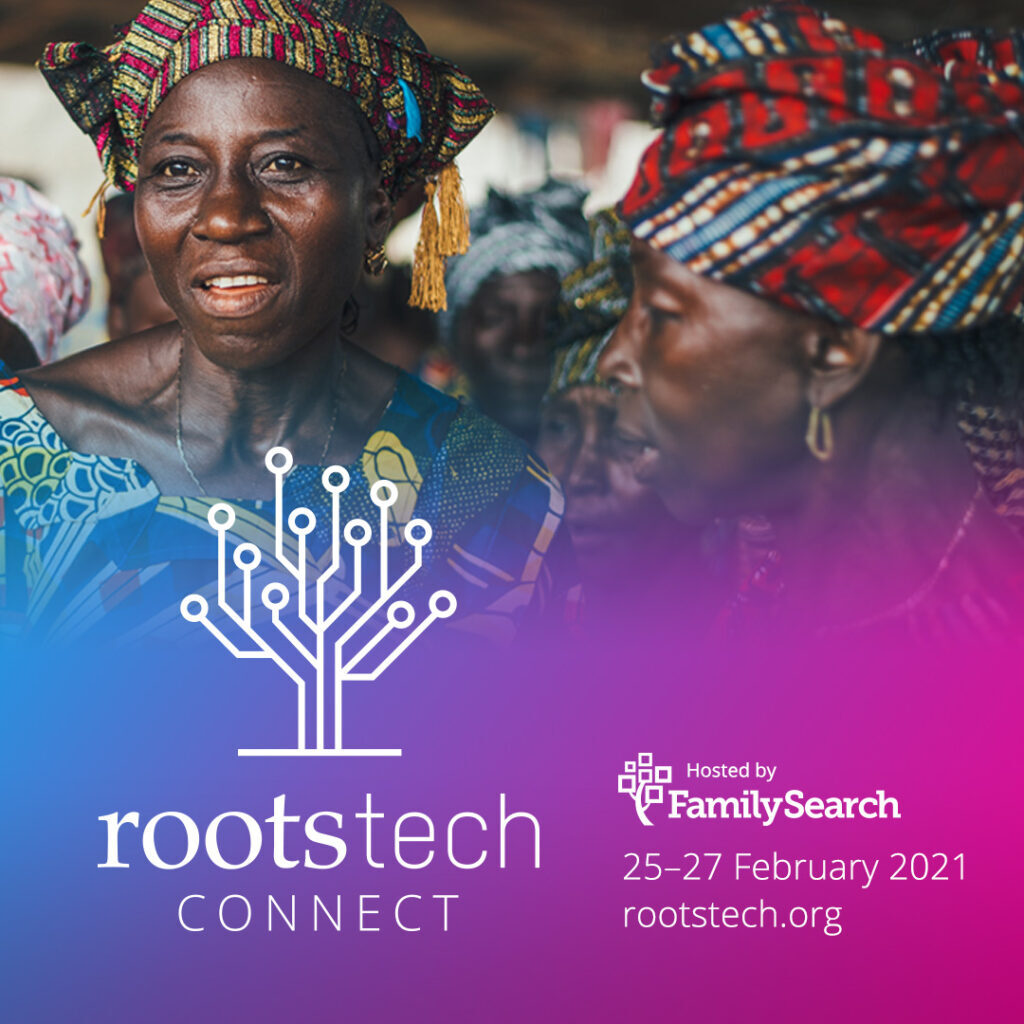 Rootstech's Growth Over the Years
The first Rootstech was held in Salt Lake City in 2011. Despite the short lead time and the uncertainties of a first-time event, attendees arrived from across the United States and 15 additional countries, including China, New Zealand, Australia, Namibia, and Israel. Over 3,000 came in person.and another 4,700 attended remotely.
In 2012 RootsTech had an even better turnout (4,500 attendees and 7,000 virtual participants).

In 2013 Rootstech offered more than 250 classes and workshops, with dedicated tracks for beginners, experienced researchers, and developers. A free, full-day Family Discovery Day event was launched for families and youth from surrounding cities. That year Rootstech attendees doubled to 9,000 (2,000 of them youth) and 13,000 online watchers.
In 2014, 13,600 in-person attended, a figure that doubled again in 2015. RootsTech 2019 reached 30,000 in-person attendees and an estimated 120,000 people watching online. In October 2019, RootsTech was also held in London, UK with almost 10,000 people attending. In 2020 attendance to Salt Lake City Rootstech was similar to 2019.
In consideration of COVID-19, FamilySearch International then postponed the second London RootsTech conference, planned for 5-7 November 2020, until the fall of 2021.
RootsTech Connect 2021 
Similarly to the event in London, FamilySearch cancelled the in-person conference in February 2012 because of the COVID-19 pandemic and decided to host a free, online-only event.
"The pandemic is giving us the opportunity to bring RootsTech to a broader audience worldwide," Steve Rockwood, FamilySearch International's CEO, said in a news release. "A virtual event also allows us to expand our planning to truly make this a global celebration of family and connection."
We are still more than four months away from the beginning of the first online-only Rootstech, but since registration opened for RootsTech Connect 2021 last month, more than 106,000 people from 167 countries have signed up for the virtual event. And 86% of them have never attended RootsTech before.
RootsTech Connect — a free, global family history conference with classes, keynote speakers and virtual expo hall — will be held Feb. 25-27, 2021. For the first time in RootsTech's 10-year history, classes will be completely virtual and offered in multiple languages. Presenters will teach from international locations.
The more than 106,000 registrants so far include "almost 10,000 in Europe, almost 10,000 throughout Latin America, over 80,000 in North America and over 4,000 in the Pacific," said Tyler Stahle, RootsTech marketing manager. And there is still more international marketing to do in several languages.
Throughout the three-day event, livestream and on-demand content will be offered to accommodate participants' time zones. Sessions will also be available to watch on-demand after the event concludes. Live chats and question and answer sessions will allow attendees to interact with presents, exhibitors and other attendees. (RootsTech Connect attracting participants from more than 165 countries)
Register for RootsTech Connect at RootsTech.org.