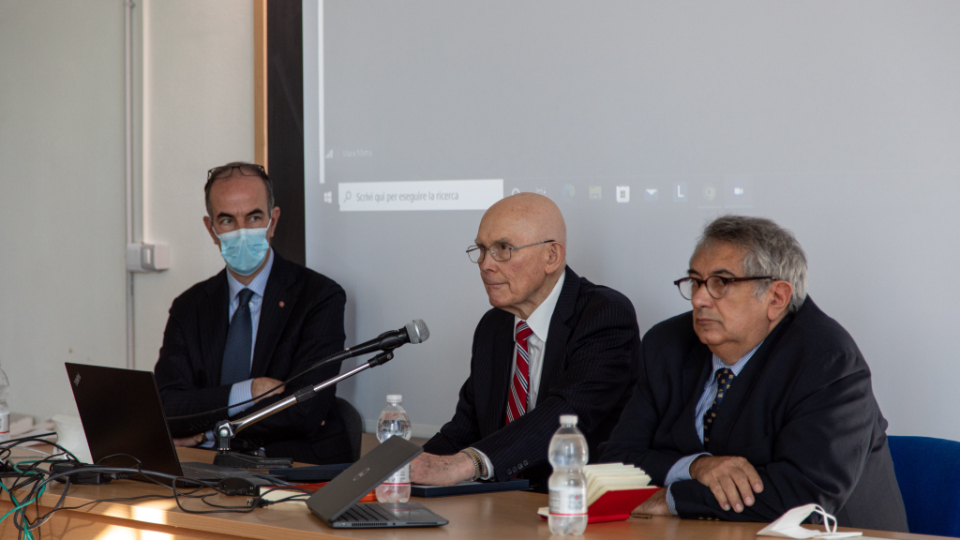 Speaking at Sapienza University in Rome on Tuesday, President Dallin H. Oaks of the First Presidency of The Church of Jesus Christ of Latter-day Saints said religious freedom is an invaluable global good worth protecting.
Explaining that the Church of Jesus Christ is a restored faith (not Protestant or Catholic), the First Counselor in the First Presidency said that:
Freedom of religion and belief is an essential condition for a free society. It is the oldest of our internationally recognized fundamental rights. In the current list of international human rights, it was the first to receive formal protection. As such, it can be seen as the grandparent of all the other rights. Though sometimes neglected in our secular age, freedom of religion is not neglected by The Church of Jesus Christ of Latter-day Saints. For us, religious freedom is a fundamental feature of our religious doctrine. The restoration of the fulness of Christian doctrine teaches us that God created and put His children on earth to grow spiritually by making right choices between good and evil consistent with His commandments. Freedom of choice is, therefore, fundamental to God's plan. (President Dallin H. Oaks)
About peace, President Oaks explained that,
"when citizens learn to live together with respect and unity, despite important religious differences, they are also more likely to live peacefully with those with whom they have important secular differences. I also remind academic critics who condemn religion as the source of great atrocities in the past that they should remember more recent history. The mass killings of the last century were not done in the name of religion. The killings of the Holocaust, the Stalinist purges, the killing fields of the Khmer Rouge and the ethnic cleansings in Central Africa have been primarily motivated by ethnic, political or tribal differences, not by religious rivalries.
While some believe that religious freedom protects forces that divide society, history teaches that these guarantees are forces that hold society together. The key to stability is not a homogeneous society unified in basic values, but the protection of rights for all to live together with their distinctive beliefs. That respect is the best protection against violence in the name of religion."

Additional Resources
More posts about President Oaks
President Oaks: Avoid Being "Unduly Influenced" by Extreme Voices
President Oaks delivers the University of Virginia's 2021 Joseph Smith Lecture and urges a 'better way' to resolve our differences 'without compromising core values' Although current divisions among the religious and secular in the United States are distressing and…
How I #HearHim video​: Act Upon Impressions – President Dallin H. Oaks
President Dallin H. Oaks says that the Lord can bless us and bless others if we #HearHim​.
Elder Dallin H. Oaks at BYU: Racism and Other Challenges
What Will Bring Peace in Our Time of Anxiety, Racism and Other Problems? The Gospel of Jesus Christ, President Oaks Says.
All Talks by President Dallin H. Oaks
all President Dallin H. Oaks' talks, not just those that he gave when he was as a General Authority of the Church, but also those given by him before, with the links to the text, video, or audio available.