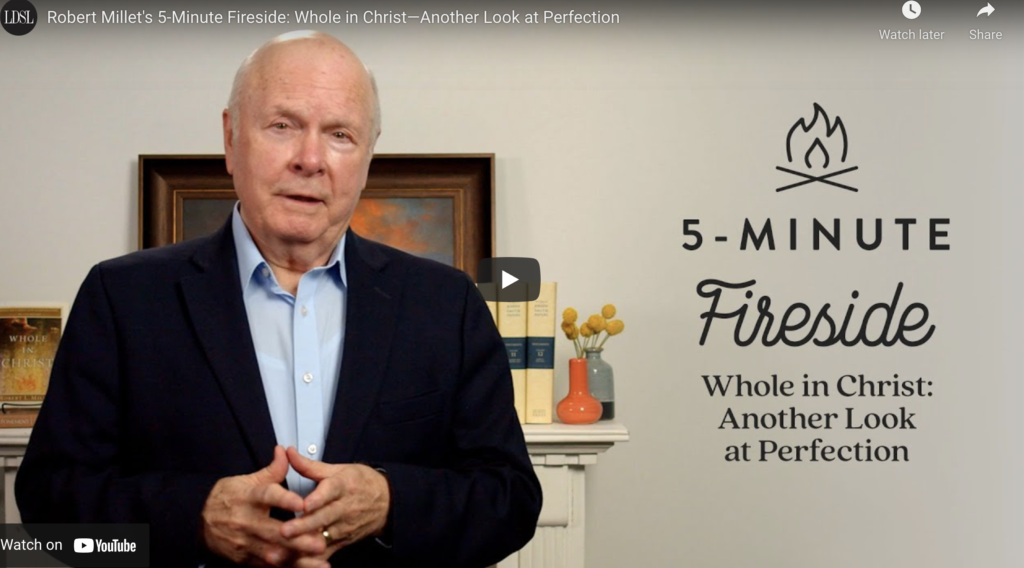 This episode of LDS Living's 5-minute fireside series, author Robert Millet explains what it means to "become perfect" in a scriptural sense. The main point Brother Millet wants to make is that while we cannot live flawless lives, we can be "whole in Christ" and he gives us a few things we can do to become spiritually whole.
Robert L. Millet
Robert L. Millet (born 30 December 1947) is a professor of ancient scripture and emeritus Dean of Religious Education at Brigham Young University (BYU) in Provo, Utah. Millet is a Latter-day Saint author and speaker with more than 60 published works on virtually all aspects of Mormonism. Millet was at the forefront of establishing evangelical-Mormon dialogue.
He appears frequently as a commentator on BYUtv and in other visible roles at assorted media outlets as Manager of Outreach and Interfaith Relations for the LDS Church's Public Affairs Department.
Millet is considered one of the foremost scholars on the Joseph Smith Translation (also known as the Inspired Version) of the Bible.
Books by Robert L. Millet