Members of The Church of Jesus Christ of Latter-day Saints (sometimes called Mormons) believe in and study the Holy Bible as the word of God because it teaches about Jesus Christ and testifies of His divine role as the Son of God and Savior of the world.
The Bible is the word of God
The Bible is a collection of sacred books written by ancient prophets and historians. These authors recorded the relationship between God and His people for over 4,000 years. Their inspired words are what we know today as the Holy Bible.
Following the teachings found in the Bible helps us to know who God is, learn from good people who loved Him, and better understand how He wants us to live. 
The Bible teaches about Jesus
Jesus Christ is God's Son who came to earth to save us from sin, sadness, loneliness, pain, and more. Jesus taught beautiful lessons about service and love and performed many miracles while He was on earth. In the Bible, we can read these stories and begin to know how we can overcome hard things with help from Jesus. 
The lessons in the Bible are as relevant to us today as they have ever been. Our loving Father in Heaven will bless us as we read His word and try to live by it. We feel closer to God as we read and learn of His love for us through the countless Bible lessons that help us face daily challenges. 
The Ten Commandments
In the Bible, God gave His people ten commandments, or laws, to live by. These commandments require us to love God and treat others with respect. We shouldn't lie, steal, kill, or commit adultery (see Exodus 20). God still expects us to follow the Ten Commandments today. 
A higher law
In the New Testament, Jesus showed us a better way to follow God. He taught that in addition to keeping the commandments, we must also keep our thoughts and heart pure. The core of faith in Jesus is following His two great commandments—loving God and loving our neighbor as ourselves. 
"Ye have heard that it hath been said, Thou shalt love thy neighbour, and hate thine enemy. But I say unto you, Love your enemies." —Matthew 5:43–44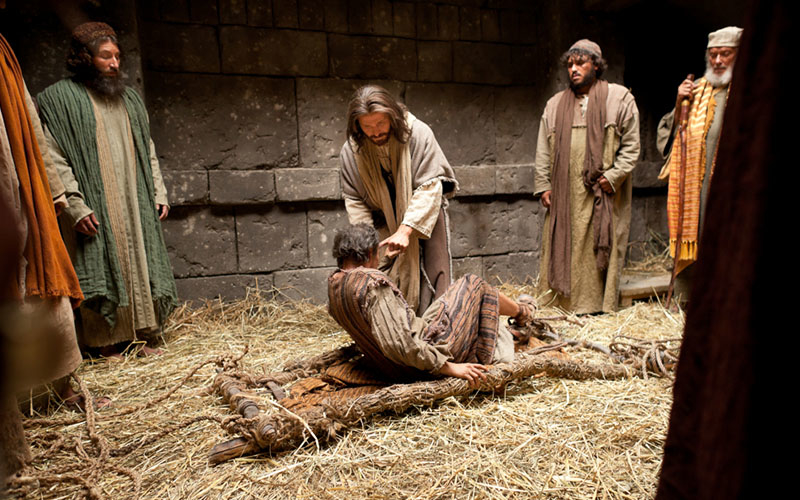 Love
Most importantly, the Bible teaches love. As we read stories about love in the Bible, we can become more like Jesus. We can care more, serve more, and forgive more. We can find love for God, our neighbors, and even our enemies. 
"Let us love one another: for love is of God." —1 John 4:7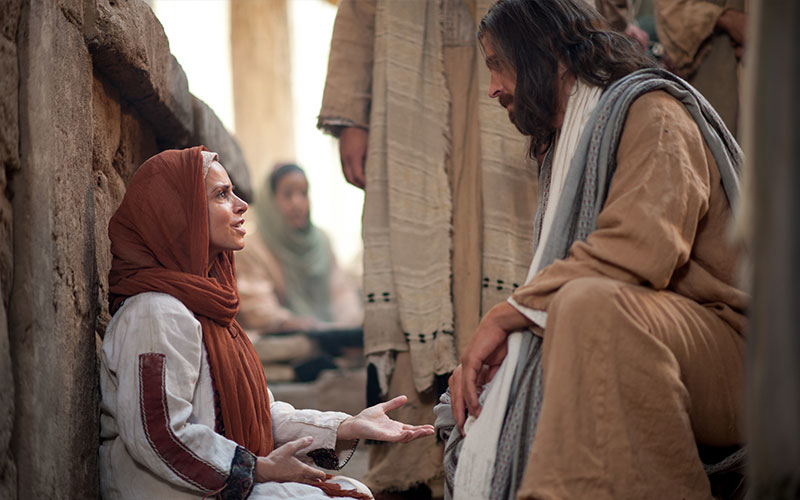 The Holy Bible is the word of God and testifies of God's Son, Jesus Christ, as the Savior of the world. Members of The Church of Jesus Christ of Latter-day Saints read and study the Bible in Church services, individually, and as families.
The Book of Mormon: Another witness of Jesus Christ
What is unique about members of the Church is that they believe there are other records of holy scripture in addition to the Bible. The Bible is a record of God and Jesus Christ's dealings in the Old World, primarily the Middle East.
Members of The Church of Jesus Christ of Latter-day Saints also believe in another holy book from God—the Book of Mormon. Like the Bible, it teaches us about Jesus and helps us answer some of life's hardest questions. Together, the Bible and the Book of Mormon give us a greater understanding of and love for our Savior. 
The Book of Mormon is a record of people in the New World. Both the Bible and the Book of Mormon testify of Jesus Christ. They support and complement each other's teachings.
Both the Bible and Book of Mormon speak powerfully of God's love. The testimonies of prophets from both sides of the earth confirm the love God has for all of His children, no matter where or how they live. Latter-day Saints are encouraged to study all of God's words, apply what they've learned, and experience the peace and happiness that come from following God's commandments.
Four Bible Teaching for Today
The Bible isn't just for people that were alive when Jesus lived. The Bible is still relevant for us today. Here are four teachings from the Bible that can help us in today's world.
1. Love one another
Jesus Christ, beloved and rejected, intimately knew both the joy of love and the pain when it is withheld. So it's no wonder that when asked what was the greatest commandment, He responded with love.
"He that loveth not knoweth not God; for God is love." —1 John 4:8
2. Have faith in God
No matter what we face in life, if we turn to God, He will use it to teach us and make us more like Him. In the Bible, we learn that faith is the act of trusting that process.
"I will fear no evil: for thou art with me." —Psalms 23:4
3. We can be forgiven
Because Jesus died, that means we get infinite chances to start over and live better.
"Though your sins be as scarlet, they shall be as white as snow." —Isaiah 1:18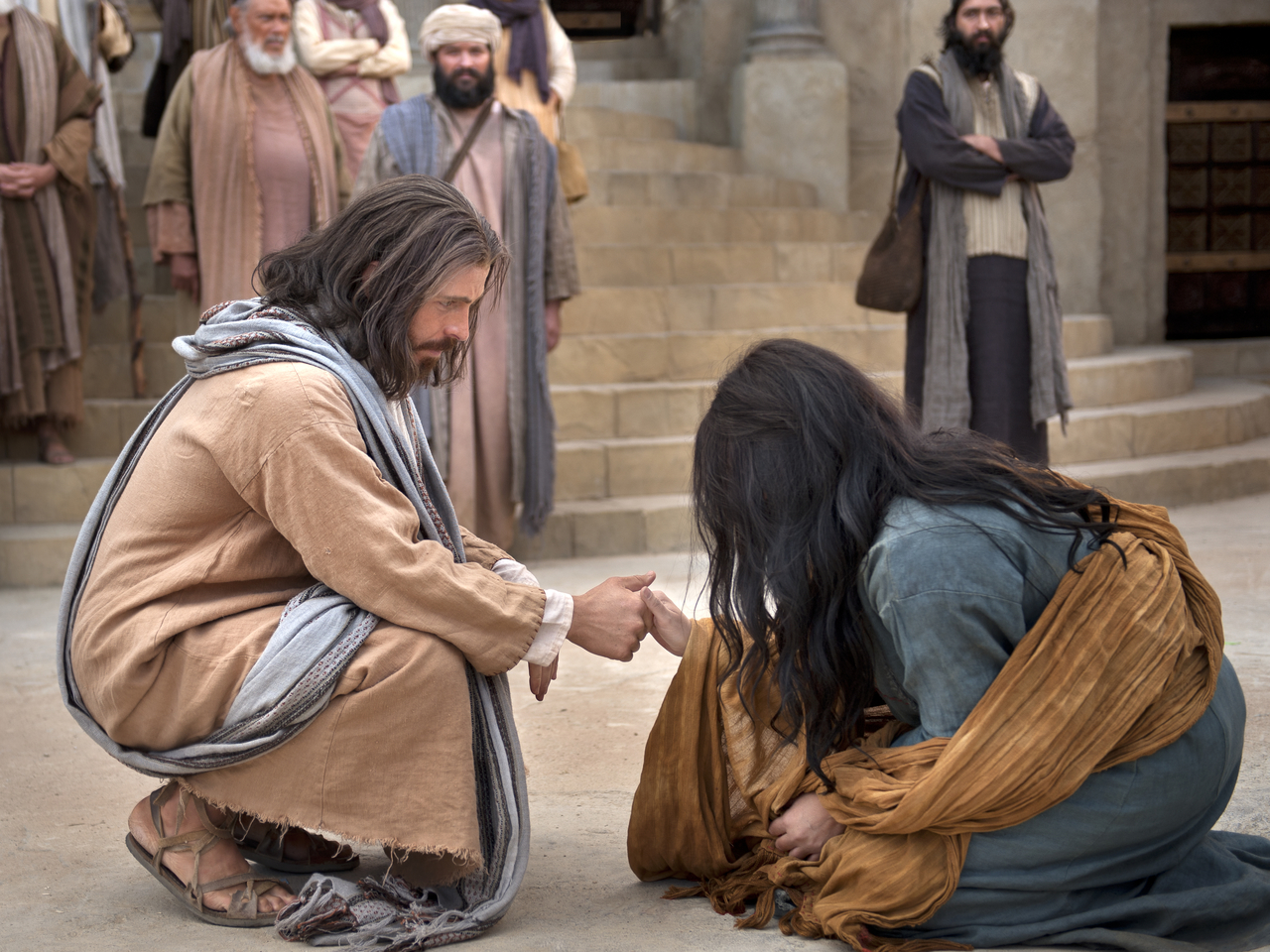 4. God wants us to be happy
Life is not to be endured but enjoyed. God wants His children to be happy. Although that might look different for everyone, the foundation of true happiness is built on the Savior Jesus Christ.
"Therefore with joy shall ye draw water out of the wells of salvation." —Isaiah 12:3