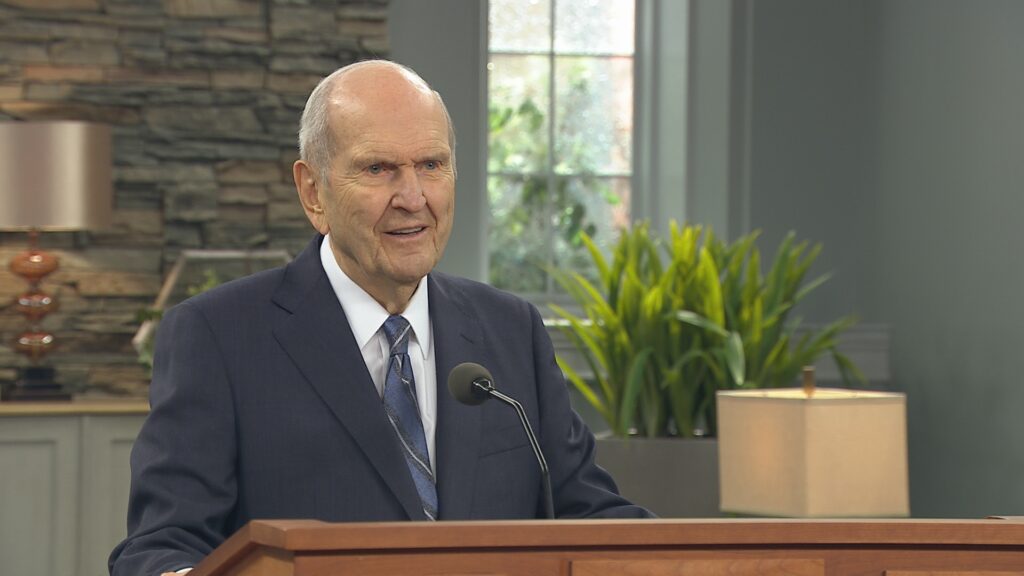 Technology can be our allied in many situations, and President Nelson and Elder Christofferson took advantage of high-tech to uplift and counsel the members of the Church of Jesus Christ of Latter-day Saints in Venezuela.
Follow an excerpt from an article on the Church News:
With travel restrictions and security concerns preventing him to personally go and meet with Latter-day Saints in strife-torn Venezuela, President Russell M. Nelson took a high-tech approach to impart words of comfort, encouragement and eternal perspective to the struggling South American nation.
"When we face challenges and afflictions, we may feel discouraged or perhaps forgotten," said President Nelson in his Feb. 2 Venezuela Devotional, which was broadcast across the country. "I assure you that God has not forgotten you. … I testify that the Lord knows you. You are engraved upon the palms of the hands of the Son of God. He will not abandon you."
Elder D. Todd Christofferson of the Quorum of the Twelve Apostles served as a second witness of the personal peace and progress possible for the Venezuelan Saints, as both he and President Nelson delivered their remarks in Spanish.
"Although we cannot be present with you physically at this moment, we are grateful at least to be able to send you a message of hope and encouragement," Elder Christofferson said. "Our prayer is that the Holy Spirit, the Comforter, will inspire us and you and carry our words into the heart of each one."
During his first two years presiding over The Church of Jesus Christ of Latter-day Saints, President Nelson has crisscrossed the globe extensively in ministry efforts and conducted member devotionals in more than 30 nations and U.S. territories. For the Venezuela Devotional, he and Elder Christofferson prerecorded their videotaped messages, which were transmitted to Venezuela, copied onto thumb drives and then delivered to each stake and district in the country to be shown locally.
Collectively, nearly 24,000 viewed the Sunday devotional in meetinghouses across Venezuela.
For years, Venezuela has been besieged with economic and social destabilization, travel bans, economic sanctions and hyperinflation, as well as safety and security concerns. Millions of Venezuelans have fled from the country, and the Church there has had to be self-reliant with local leadership and membership growth, with no missionaries assigned from outside.
With some 3,500 miles between Church headquarters in Salt Lake City and Venezuela, "I feel close to you in spite of the distance," President Nelson said, adding "we have not forgotten you. You are present in our minds, hearts and prayers. … We love you very much."
He continued: "The Savior loves you and knows you personally. He knows of your challenges. He knows your circumstances. He knows the profoundest concerns of your souls. He knows of the physical and spiritual necessities that you face and that many of you have been separated from your dear ones. And He also knows your faith and your desire to serve Him, even in difficult situations."
Mortal life is a time to be tested and to demonstrate faith under any circumstance, with physical and spiritual challenges part of one's mortal probation. "And you have an eternal purpose," President Nelson said. "The Lord Himself has said, 'My people must be tried in all things, that they may be prepared to receive the glory that I have for them' " (Doctrine and Covenants 136:31).
Read the Full Article about the Devotional for Venezuela Here
Elder and Sister Holland Video Conference with Members and Missionaries in Venezuela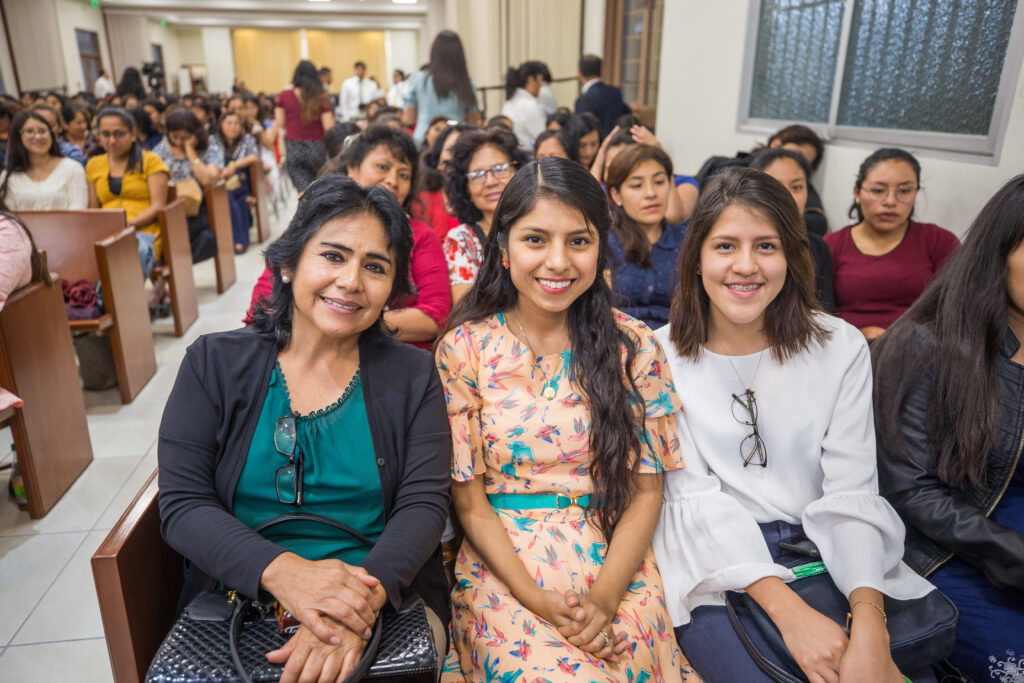 Elder and Sister Holland recently also used technology to connect with members and missionaries in Venezuela.
According to this article on the Church News,
before participating in a two-way video exchange, Elder Holland expected to lament the conditions in their country and was prepared to offer sympathy. Instead he found an enthusiasm for the work and the future in the nation, where members and missionaries have rallied despite hardships.
"No one seemed frustrated. Nobody was discouraged," Elder Holland said. "Missionaries and their leaders were happy and joyful. … We had both laughter and tears. What a way to turn a difficult situation into a wonderfully positive experience."
Many in Venezuela have to line up for two or three days to buy fuel. Missionaries there, all native Venezuelans, have had great success walking the streets and visiting with individuals waiting for gasoline.
How Venezuela Fell From the Richest Country in South America into Crisis
Overspending, lower oil prices and political unrest all combined to trigger a decline for the once-prosperous nation.
It wasn't that long ago that Venezuela, which possesses the world's largest crude oil reserves, was a relatively stable democracy with one of Latin America's fastest-rising economies. It was a nation so awash in petroleum revenues that the socialist government of the late former President Hugo Chavez spent huge amounts on social programs and, at one point, even provided free heating oil for impoverished Americans.
But starting in 2014, the South American nation began suffering a startling collapse. With Venezuela's gross domestic product plummeting even more than the United States during the Great Depression, many of its nearly 32 million inhabitants became unable to afford food, and resource-starved hospitals did not have enough soap and antibiotics.
Meanwhile, Venezuela's political system spiraled into turmoil. President Nicolás Maduro, whose 2018 reelection was tainted by accusations of irregularities and voter intimidation, faced massive street protests and survived a spring 2019 military uprising instigated by opposition politician Juan Guaido, leader of the elected National Assembly whose legislative powers were taken away by Maduro's regime in 2017.
How is it that Venezuela sank so far in such a short time? Scholars who've studied the country say its rise and fall was caused by a combination of factors.
"Venezuela has long been dependent on oil revenues, and the Bolivarian revolution of Hugo Chavez did not fundamentally alter that situation," explains Jo-Marie Burt, an associate professor of political science and Latin American Studies at the Schar School of Policy and Government at George Mason University. "The decline of oil prices, the massive social spending of the Chavez and Maduro governments, U.S. sanctions, and a combination of economic mismanagement and corruption at the top have contributed to the economic collapse."