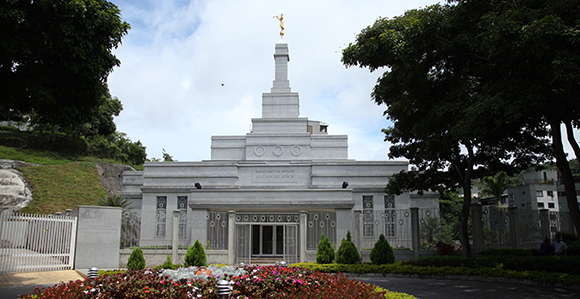 It wasn't that long ago that Venezuela, which possesses the world's largest crude oil reserves, was a relatively stable democracy with one of Latin America's fastest-rising economies. It was a nation so awash in petroleum revenues that the socialist government of the late former President Hugo Chavez spent huge amounts on social programs and, at one point, even provided free heating oil for impoverished Americans. (History.com)
By 1950, as the rest of the world was struggling to recover from World War II, Venezuela had the fourth-richest GDP per capita on Earth. The country was 2x richer than Chile, 4x richer than Japan, and 12x richer than China! (World Economic Forum)

But starting in 2014, the South American nation began suffering a startling collapse. With Venezuela's gross domestic product plummeting even more than the United States during the Great Depression, many of its nearly 32 million inhabitants became unable to afford food, and resource-starved hospitals did not have enough soap and antibiotics. (History.com)
The rest is recent history and most people know about the current dire situation. It's not easy for members of The Church of Jesus Christ of Latter-day Saints as isn't for almost anybody who lives in Venezuela.
But because of the challenges that Venezuelan Saints has to endure, they can say that they are already used to what most other Latter-day Saints only recently had to face because of the Church's adjustments due to the COVID-19 pandemic.
For the Venezuelan Saints to listen to President Russell M. Nelson deliver a conference-like address via technology in the uncertain times of 2020 or support a nation's ongoing missionary work by using only native missionaries is nothing new.
With the April 2020 general conference now a series of digital-only sessions, the prophet and other Church leaders spoke directly to a video camera for transmission, rather than in front of a Conference Center congregation.
Earlier this year, President Nelson and Elder D. Todd Christofferson of the Quorum of the Twelve Apostles did something similar for the February 2 Venezuela devotional, imparting words of comfort, encouragement, and eternal perspective to those in the struggling, strife-torn South American country.
Travel restrictions and security concerns prevented them from personally going and meeting with Latter-day Saints there. So President Nelson and Elder Christofferson prerecorded videotaped messages, which were transmitted to Venezuela, copied onto thumb drives, and delivered to each stake and district to be shown locally. Collectively, nearly 24,000 viewed the Sunday devotional in meetinghouses across the country.
For years, Venezuela has been besieged with economic and social destabilization, safety and security concerns, travel bans, sanctions, and hyperinflation. The Church there has had to be self-reliant with local leadership and membership growth, with no missionaries assigned from outside.
Currently, worldwide, nonnative full-time missionaries are returning to their home countries as a precaution during the COVID-19 pandemic. In most cases, the Church's ongoing adjustments to missionary work result in only native missionaries remaining in each country to carry on the work.
But in Venezuela, since 2005, missions composed solely of native missionaries have been the norm because of the adverse political climate, that forced North American missionaries to be removed from the country.
In 2005 native Venezuelan missionaries made up only about 50 percent of the country's missionary force and after the removal of the North American missionaries, the Church considered consolidating the four missions headquartered in Caracas, Maracaibo, Valencia, and Barcelona.
But the local leadership asked the Church not to close those four mission and promised to rise up, and they did. Again in 2014, because of ongoing political unrest, the Church withdrew from the nation 152 non-Venezuelan missionaries hailing from various Latin American countries and reassigned them, but Venezuelan didn't give up and they still claims four missions—staffed by Venezolanos—along with 167,000 members in 24 stakes and 231 congregations.
Until recently, despite years of challenges and uncertainties, local Saints have enjoyed the blessings of the Caracas Venezuela Temple.
When the COVID-19 pandemic is over and conditions allow, general conferences once again will return to a more normal setting and missionaries will be assigned to missions other than their home country. In Venezuela, that time will be both post-pandemic and after a stabilization of political and economic upheaval. Until then, Venezuelan Latter-day Saints will continue to serve as examples of faith, perseverance, and growth during uncertain and unstable times (More details on Church News.)