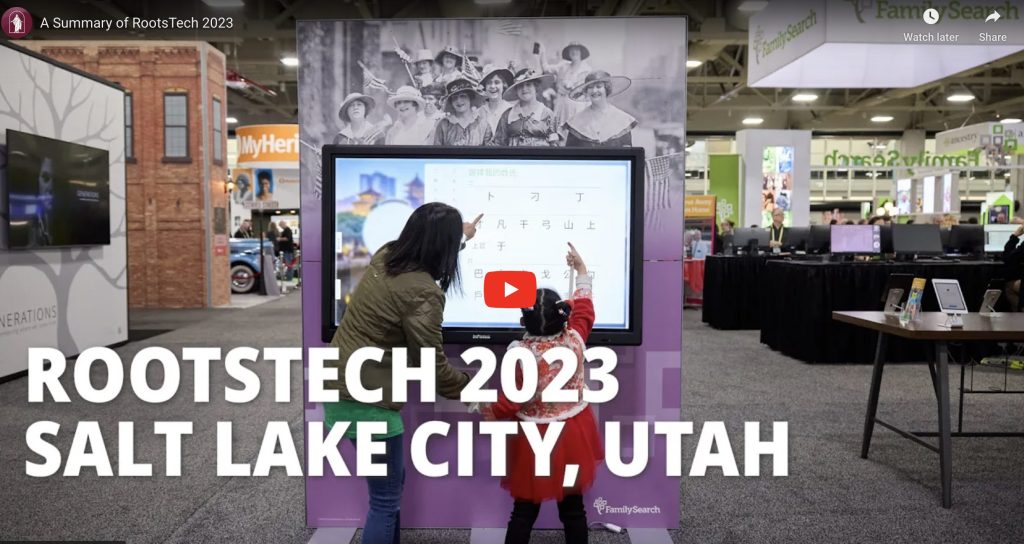 Since 2011 RootsTech by FamilySearch has been a family gathering unlike any other. The annual conference, first held in Salt Lake City, Utah, has grown and changed since those early days. From in-person to the entirely virtual, world-wide conference held just last year, RootsTech has always been a celebration of connection—past, present and future
RootsTech 2023 was held from March 2 to March 4, 2023, in Salt Lake City, Utah.
Keynote speakers included: Elder Gerrit W. Gong and Sister Susan Gong, Sean Astin, Jordin Sparks, His Highness Sheikh Salem bin Sultan bin Saqr Al-Qasimi, Me Ra Koh, Tuti Furlan, Mona Magno-Veluz, and Steve Rockwood.
The three-day RootsTech conference featured several keynote speakers. The videos to their speeches are hyperlinked below.
RootsTech 2023 is Now Available On Demand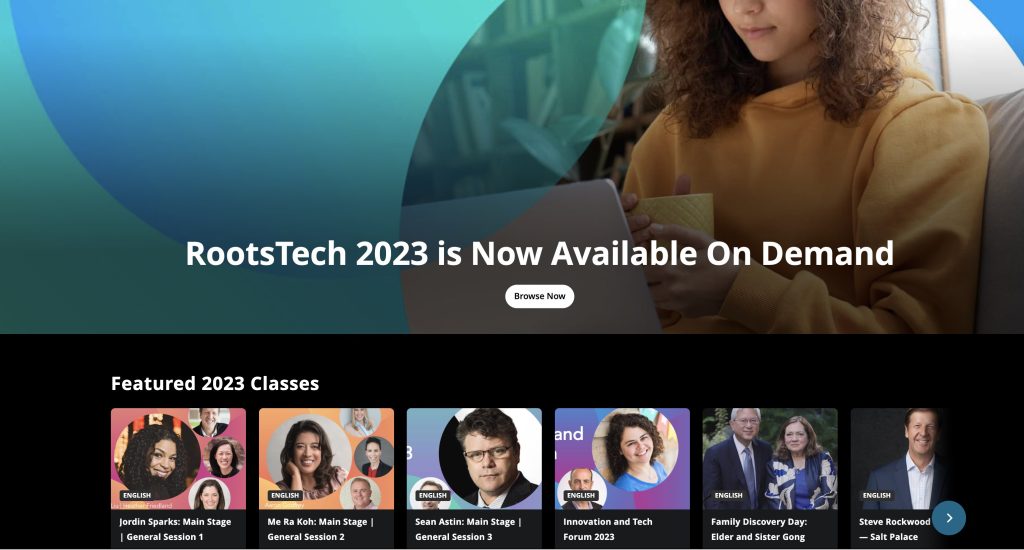 Search Here The On-Demand Library
Find what you're looking for in more than 1,500 sessions on 185 topics in over 30 languages.
Elder Ulisses Soares of the Quorum of the Twelve Apostles and his wife, Rosana, will be the featured keynote speakers on Saturday, March 5, during Family Discovery Day a free, all-virtual event held during RootsTech 2022. To enjoy the Soares' message and the full…