There are several recent posts in the FamilySearch Blog about Italian genealogy (family history). I am listing 7 of them here with a short introduction. To read the full posts on FamilySearch Blog, click the link in the title of each section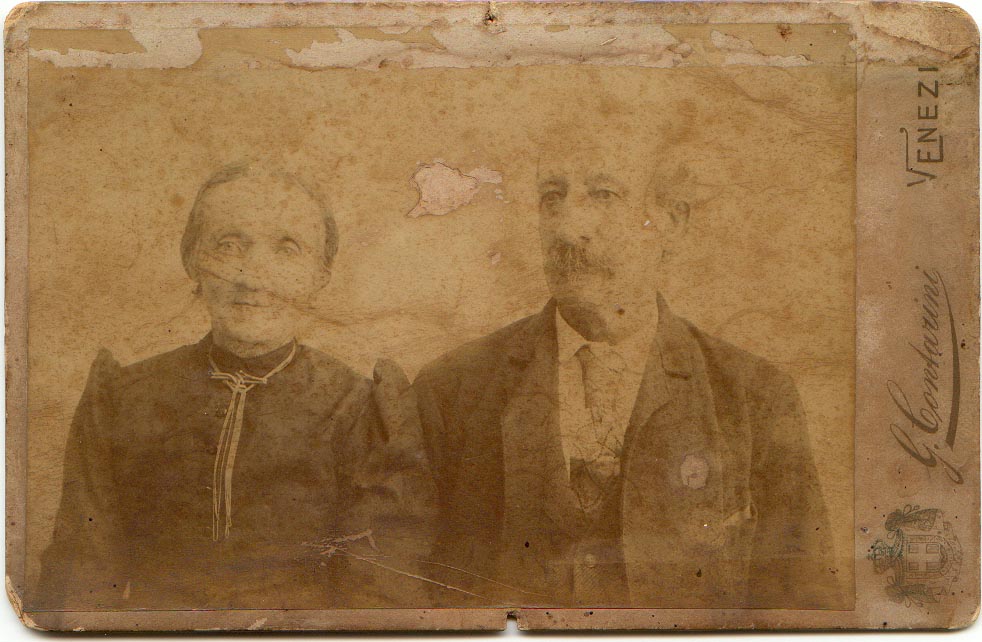 From the Roman Empire to the Renaissance to the modern day, Italy has influenced cultures globally with its great achievements. With such a rich history behind them, Italians around the world today are deeply proud of their Italian roots. With anywhere from 60–140 million people with Italian heritage worldwide, Italians are among the most populous ethnic groups in the world. It's possible that you too have Italian ancestry.
Italy has a long tradition of exploration and emigration, from Amerigo Vespucci to Christopher Columbus (Cristoforo Colombo) and John Cabot (Giovanni Caboto). For centuries, Italians have been explorers, inventors, and adventurers. Since the 1800s, Italians have immigrated to other countries for a variety of reasons, but most prominently for growth and employment opportunities. Millions of Italians immigrated to Brazil, Argentina, the United States, Canada, and other countries between 1880 and 1920. Nearly 80 million descendants of Italian immigrants1 live outside of Italy today, making tracing one's Italian heritage a popular quest worldwide.
Do you think you have an Italian surname? It ends in an "o," "e," "a," or "i," so it must be Italian, right?
Odds are it could be, but to be sure, you can explore in several places to learn more about your name.
Italians didn't generally use surnames until the Italian population started to grow and more families needed to be distinguished one from another. So beginning in the 15th century, Italians in the upper classes started to add a surname. By the time of the Council of Trent (1545–1563), using a surname was a common practice and further solidified by that council when they emphasized the need to record baptisms, marriages, and burials.
If you are struggling with Italian genealogy research, take heart! Many record collections from Italy have now been microfilmed, digitized, and published online for free, so you have a good chance of finding information about your Italian ancestors.
In Italy, most records are created locally, so it is important to first find where your ancestors lived. The best resources for discovering your Italian heritage are Italian civil records and Italian Catholic parish records from your ancestors' home town. Learn more about these vital records and how to find them online.
Do you have Italian ancestors? If so, you may qualify for Italian dual citizenship from your heritage alone. This type of dual citizenship is called "dual citizenship by descent," reclaiming citizenship of another country through jus sanguinis (right of blood) while maintaining citizenship in your country of birth.
For Italian descendants around the world, the idea of reclaiming the citizenship of Italian ancestors has become very popular over the last 10 years–so much so that long waits for citizenship appointments have become standard with many Italian consulates around the world. However, the benefits of reclaiming Italian citizenship might very well be worth the wait!
Buddy Valastro, more commonly known as the Cake Boss, says he learned so much from his father through example. Both of Buddy's grandfathers were bakers born in New York City. They moved back to Sicily after earning some money, but times were tough in Italy during World War II. The family dinner often consisted of fish heads and a single shared orange.
Buddy's father was thirteen when he came back to the United States in search of a better life and the American Dream. He thought bread baking as a career was hard on the family because you had to get up at midnight to start the next day's dough. He wanted a better life for his family, but baking was in his DNA, so he found a job at a cake bakery where he worked as a pot washer for the owner. When the owner retired, he financed a business loan for Buddy's father to buy the bakery on the condition that Buddy's father would keep the name of the bakery, Carlo's Bakery.
Once you have done some basic research, you'll be primed and ready to continue discovering more and more about your Italian heritage. The following are some valuable websites for researching records to discover more about your Italian ancestors (links corrected from original article)