The Law of of Reproduction is the thirteenth of the 21 Irrefutable Laws of Leadership by John C. Maxwell. It states that:
It takes a leader to raise up a leader
How do people become leaders?
A few people step into leadership because their organization experiences a crisis, and they are compelled to do something about it, others have such a great natural gifting and instincts that they are able to navigate their way into leadership on their own.
But more than four out of five of all the leaders become leaders because of the impact made on them by established leaders who mentored them. That happens because of the Law of Reproduction: It takes a leader to raise up a leader.
"People cannot give to others what they do not possess. Followers simply cannot develop leaders. But just because a person is a leader does not necessarily mean that he will raise up other leaders." –John C. Maxwell

"Remember that the Law of Empowerment teaches that only secure leaders give power to others." –John C. Maxwell
"The problem with the old follow-the-leader games is that to win, you had to make the other guy lose. That's opposite of the way you raise up leaders. To keep others down, you have to go down with them." –John C. Maxwell

Raising up Giant Killers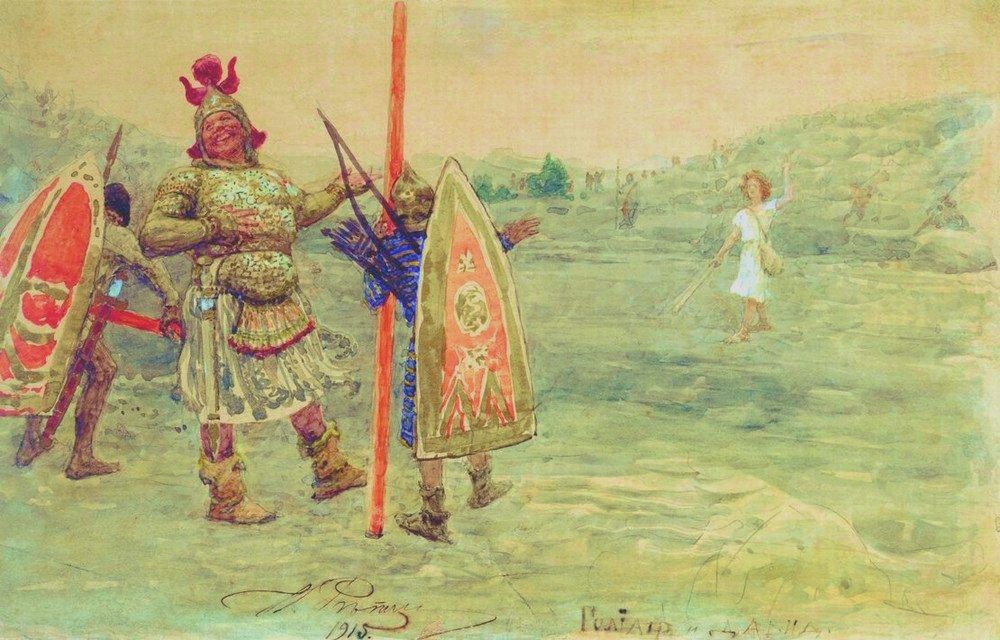 Almost everyone has heard the story of David and Goliath, and how David stepped forward to accept the challenge to fight Goliath. It wasn't Saul, the mighty king, or any of his experienced soldiers who accepted the challenge. It was David, a lowly shepherd boy, who defeated the big warrior.
"But many people don't know the rest of the story. David grew up to be a warrior and eventually became king. But along the way, he raised up a group of great warriors who were called his "mighty men." No fewer than five of them also became giant killers, just like their leader. Had Saul, the previous king, done that? No. It took a person who had done it himself. And just as it takes a giant killer to produce other giant killers, it takes a leader to raise up other leaders." –John C. Maxwell
Just as it takes a giant killer to produce other giant killers, it takes a leader to raise up other leaders. If you want to continue developing as a leader, spend time with the best leaders you can find.

Why don't all leaders develop other leaders?
Some don't see the value of developing others
Some focus too much on followers
Some leaders are insecure
We teach what we know; we reproduce what we are.

Keep in mind that leaders who develop leaders…
See the big picture. Every effective leadership mentor makes the development of leaders one of his highest priorities in life. He knows that the potential of the organization depends on the growth of its leadership.
Attract potential leaders. If you first develop your leadership qualities, you will be capable of attracting people with leadership potential.
Create an eagle environment. An environment where leadership is valued and taught not only attracts "eagles," but it also helps them learn to fly.

Effective leaders cast a vision, offer incentives, encourage creativity, allow risks, and provide accountability.

The Law of Reproduction can have an incredible impact on an organization. If a company has poor leaders, what little leadership it has will only get worse. If a company has strong leaders – and they are reproducing themselves – then the leadership just keeps getting better and better.
THE 21 IRREFUTABLE LAWS OF LEADERSHIP BY JOHN C. MAXWELL
The book is divided in 21 main chapters, one for each of the 21 leadership laws. Below are the links to the individual chapters.
THE LAW OF VICTORY
THE LAW OF THE BIG MO
THE LAW OF PRIORITIES
THE LAW OF SACRIFICE
THE LAW OF TIMING
THE LAW OF EXPLOSIVE GROWTH
THE LAW OF LEGACY
ON AMAZON: The 21 Irrefutable Laws of Leadership