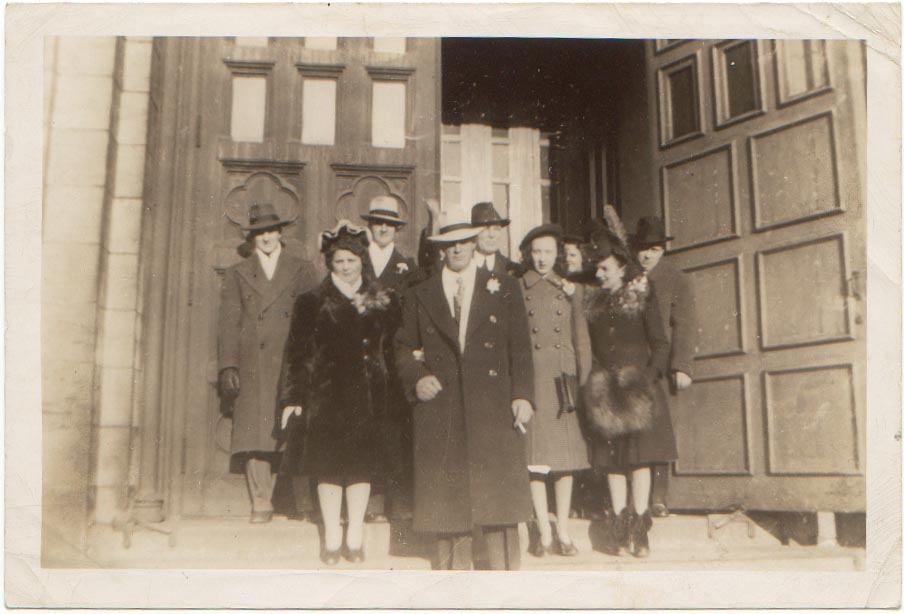 I received an email today from FamilySearch with my Calendar of Ancestral Moments and while reviewing it on the site, I found a message that I hadn't read yet. The new message was linking to some Record Hints in my account.
What Are Record Hints?
Record Hints is a feature on the FamilySearch Family Tree that offers a quick way to add to your family history. Hints may lead to new information that will help you identify and document some of your ancestors.
The FamilySearch system constantly searches digitized, indexed records to identify records that may match records in the FamilySearch Family Tree. When a possible match is found, FamilySearch creates a record hint.
This is how it looked on my page:
Record hints that match your family can provide new, important information about your ancestors, including the following:
Additional relationships
Additional events and facts
More correct dates
Name variations
More complete place-names
In my case, to review the hint, I started by clicking on the relationship button, and this is what I saw:
Then I went back and clicked on Review Record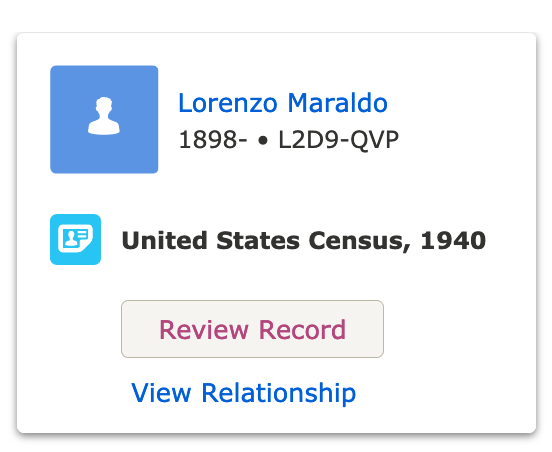 This is the page that opened up:
This is one of those records for which the new Name Editing feature is also available to correct names that were indexed wrongly, but nothing needed to be corrected here.
Then I clicked directly on the Image to review it, and this is what I found.
According to this US Census document my relative, Lorenzo Maraldo was living in Missouri in 1940 and he was married.
I then thought of a relative still living in Italy who could help me confirm this information, but she informed that Lorenzo had actually died in Venice and that he was never married.
Surely this is not the greatest success story, but I still got some new information, thank you to this hint.
In my records I only had his birth date, so while the hint proved to be wrong, because this Lorenzo Maraldo is not my direct relative, it still helped me to discover two pieces of information that I didn't have before.
Where Can I Find Record Hints?
The easiest way to know that there is a record hint is when you see a small blue box or icon to the right of a person's name in the Family Tree.
You can also find record hints in the Recommended Tasks section of the landing page when you sign in to FamilySearch.org or on the Family Tree mobile app when you click the checkmark at the bottom of the screen, which opens the Ancestors with Tasks page.
For more information on Record Hint on FamilySearch read: Record Hints: A Quick Way to Add to Your Family History