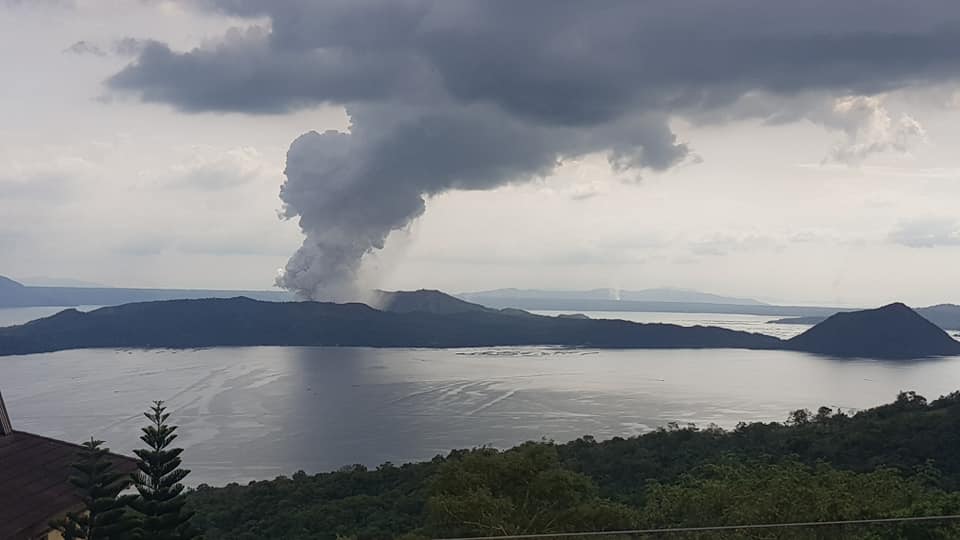 The Taal Volcano, located about 35 miles south of Manila, is spewing a large plume of ash, steam and rocks up to nine miles in the sky posing serious threats to residents. It's the first time in 43 years the volcano has erupted. 
Philippine authorities have urged a "total evacuation" of nearly half a million people near the capital Manila, after a volcano spewed ash up to nine miles (14 kilometers) into the air Sunday prompting warnings of a possible "explosive eruption."
While residents throughout the greater Manila, Philippines area are preparing for various risks associated with the volcanic eruption, members and friends of The Church of Jesus Christ of Latter-day Saints are gathering in local meetinghouses for precautionary measures. This includes the cities of Lipa, Tanauan, Balayan and Agoncillo. All missionaries in the impacted area are safe and have been relocated or are staying in their homes. Government officials have issued an alert 4 level ( 5 highest) meaning moderate volcanic ash is threatening the warned area, which includes the greater Manila area, the capital city of the Philippines with a population of more than 21 million people.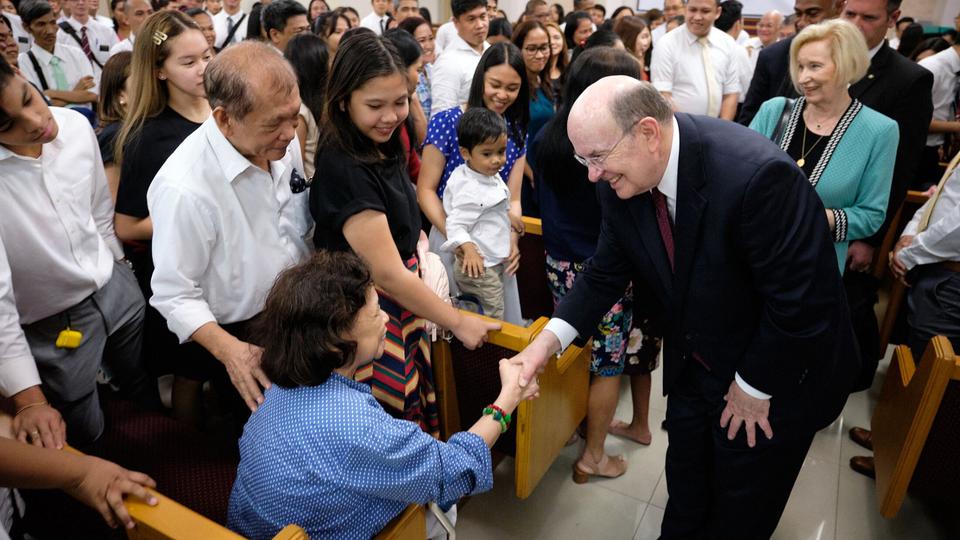 Elder Quentin L. Cook, an apostle of The Church of Jesus Christ of Latter-day Saints, arrived Saturday with his wife, Mary, to spend a week ministering to Church members and leaders as well as meet with various top religious leaders, members of the media, government officials and humanitarian partners and recipients. His schedule to be part of today's Light the World humanitarian aid donations in the Philippines has been postponed. (From The Church New Article: Greater Manila, Philippines Threatened by Volcanic Ash)
According to CNN:
"In explosive eruptions, magma is fragmented and violently expelled from the volcano — think of a soda can after being shaken — as opposed to thick lava oozing out. Taal Volcano isn't actually very big — but it's considered among the world's most dangerous, owing to the number of people that live in its immediate vicinity, said Erik Klemetti, a volcanologist at Denison University"
"The ash is what will kill you, not the lava," Michalski told CNN. "The ash flow from an exploding volcano can travel hundreds of kilometers an hour."Other threats include deadly toxic gases emitted from the eruption, and mud flows caused by ash mixing with water vapor in the atmosphere, Michalski added."