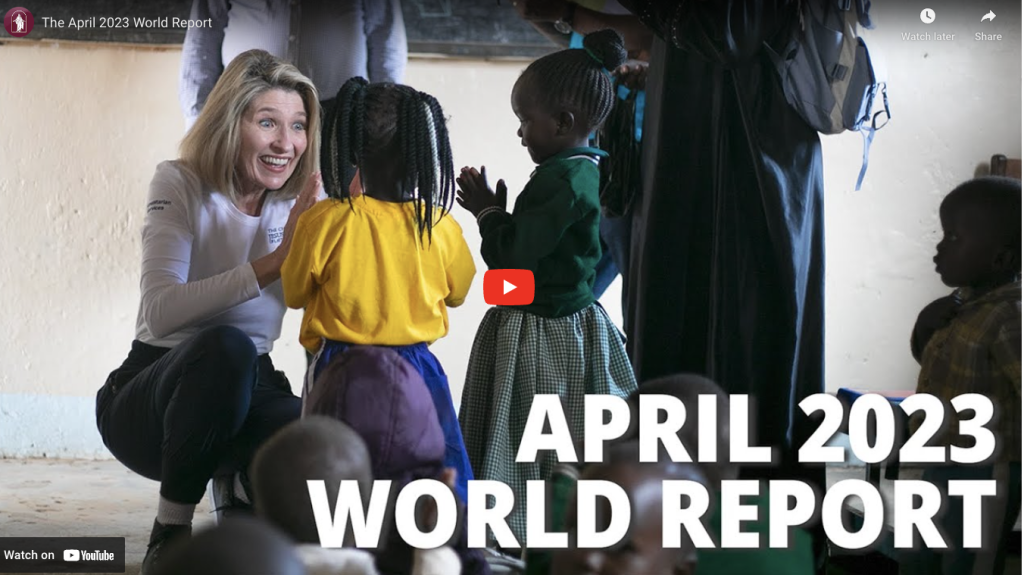 The April 2023 World Report of The Church of Jesus Christ of Latter-day Saints features stories from Kenya that show how the Church's US$32 million donation to the World Food Program is blessing refugees and curbing malnourishment for mothers and children.
The program also contains reports on humanitarian projects the Church is engaging in with the National Association for the Advancement of Colored People (NAACP) in Memphis, Tennessee, and San Francisco, California. Viewers will also see some of the global ministry of the First Presidency, the Quorum of the Twelve Apostles and General Officers from the past six months.
This includes the First Presidency welcoming to Temple Square the spiritual leader of Muslims in the Caucasus, Elders Jeffrey R. Holland's visit with Ukrainian refugees in Germany, and Relief Society General President Camille N. Johnson and Young Women General President Bonnie H. Cordon ministering in Africa.
This new edition of the World Report also looks at the many groundbreakings and dedications of houses of the Lord Jesus Christ around the world — including the first in Puerto Rico. (From the Church Newsroom)