I had been thinking about starting a blog for quite some time and there is nothing better to start than writing about a wonderful event that took place today, March 10, 2019, in Rome, Italy.
President Russell M. Nelson, President of the Church of Jesus Christ of Latter-day Saints, today conducted the symbolic cornerstone ceremony, which establishes the temple's completion and readiness to be dedicated for sacred use.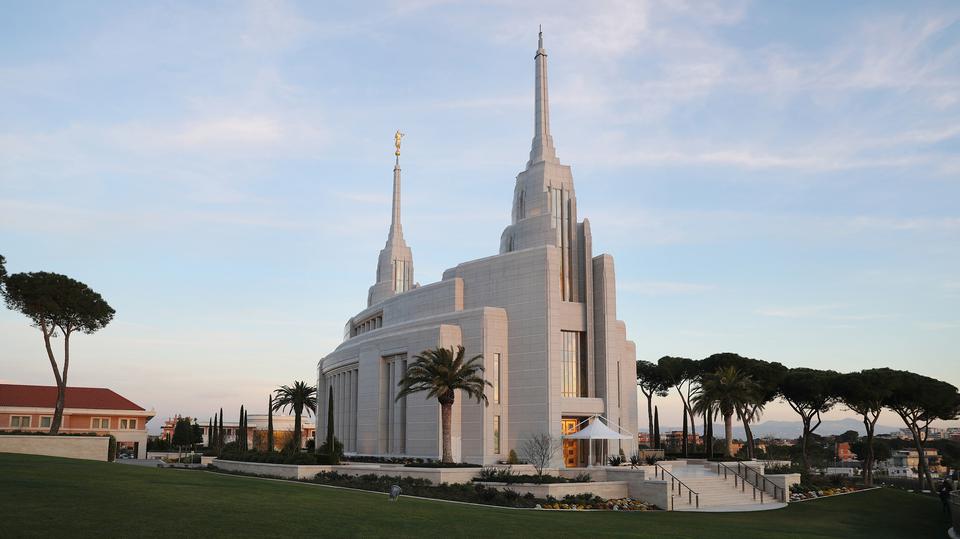 The Rome Italy Temple was first announced by President Thomas S. Monson on 4 October 2008, during a session of the church's General Conference.
I still remember that day, almost 11 years ago. We were watching General Conference in our chapel, in Orem, Utah, when suddenly we heard the announcement from President Monson. We were surprised, but in excitement we stood up with our arms raised as if the Italian national soccer team had scored a goal in the Soccer World Cup! Wow! We were not expecting such an announcement! In the audience, many reacted with a mix of excitement and almost disbeliefs. President Monson paused for a moment and then smiled. He knew that people would be surprised by his annoucement.
I was baptized and joined the Church of Jesus Christ of Latter-day Saints, in Italy, in 1985. In those days nobody would have imagined that only 23 years later a temple of the Church would be announced in Italy, especially in Rome!
However, another 11 years were still needed before the temple was actually completed and dedicated. Not surprisingly, I would add: Italy is Italy, and we were probably not yet ready until today. But now is done, even Italy has a temple of the Church of Jesus Christ of Latter-day Saints.
The temple will not only serve the 22,000 church members in Italy, but also in Macedonia, Greece, Cyprus, Albania, Slovenia, Croatia, and Bosnia-Herzegovina.
What a great day to start my blog!