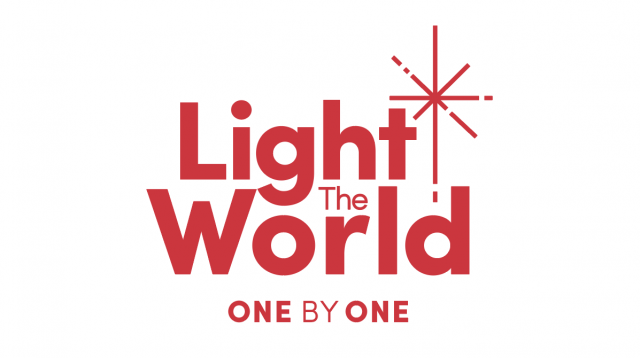 In an email to people who participated in the 2019 #LightTheWorld campaign the Church sent the following email:
#LightTheWorld 2019: Thank You
As we look back at last year's #LightTheWorld, we can't help but feel overwhelmed with gratitude for your participation.
This year, we saw 8MM+ website visitors to LightTheWorld.org and 16.5MM+ video views. This wouldn't have been possible without the 150K+social posts featuring daily service prompts, Giving Machines, The Christ Child nativity film, invitations to church, and more. You used your voice to help spread the light of Christ.
More than $6.2MM was given by over 100K people at Giving Machines around the world. Here were your favorite items donated:
2.5MM+ Meals
1.5MM+ Vaccines
93K+ Chickens
62K+ School Supplies
12.7K+ Clothing Items
11.4K+ Glasses
From the bottom of our hearts, thank you! We couldn't have done it without you. We truly believe in the power each of you has to spread light and goodness to everyone around you. President Dieter F. Uchtdorf says it best:
"With the blessings of modern technology, we can express gratitude and joy about God's great plan for His children in a way that can be heard not only around our workplace but around the world. Sometimes a single phrase of testimony can set events in motion that affect someone's life for eternity. The most effective way to preach the gospel is through example. If we live according to our beliefs, people will notice. If the countenance of Jesus Christ shines in our lives, if we are joyful and at peace with the world, people will want to know why."
Thank you for your Christ-like examples and for helping us #LightTheWorld!
Every Year the Amount of Donations Grows
In 2018 the Giving Machines had raised more than $2.3 MM for local and global charities. Total donations in 2019 are almost three times the amount raised in 2018.
In 2017, the first year in which the Giving Machines were used, they had raised $0.5MM
In 2016, during the LightTheWorld Campaign no Giving Machines were used, but the main "Light the World" video captured nearly 41 million views. Videos produced to promote a 25-day advent calendar, "In 25 Ways, Over 25 Days," picked up more than 38 million views.
The Spanish versions of the videos were the most popular, with nearly 39 million views, followed by English with 25 million views and more than 18.5 million views in Portuguese.