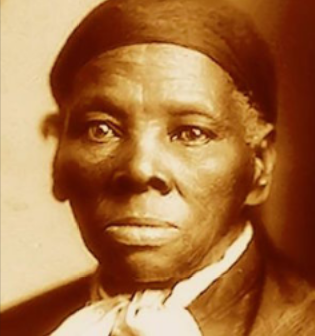 The 7th of the 21 Irrefutable Laws of Leadership by John Maxwell is the Law of Respect that states that people naturally follow leaders stronger than themselves.
This chapter starts with an effective example of great leadership, Harriet Tubman.
Harriet Tubman
Harriet Tubman was an American abolitionist and political activist. Born into slavery, Tubman escaped and subsequently made some thirteen missions to rescue approximately seventy enslaved people, family and friends, using the network of antislavery activists and safe houses known as the Underground Railroad. During the American Civil War she served as an armed scout and spy for the United States Army. In her later years, Tubman was an activist in the struggle for women's suffrage.
John Maxwell tells us that Harriet Tubman wasn't a very impressive-looking woman, barely over five feet tall. She couldn't read or write. Two of her front teeth were missing. She lived alone because apparently she had abandoned her husband. Her employment was erratic and she sometimes fell asleep in the middle of a conversation.
Who would respect or follow a woman like that? The truth is that more than 300 slaves followed Harriet Tubman and obtained their own freedom. Also, every abolitionist in New England respected her leadership.
She was called Moses because of her ability to bring so many people out of slavery's bondage. She once said, "I freed a thousand slaves, I could have freed a thousand more if only they knew they were slaves." For John Maxwell, Harriet Tubman exemplified the Law of Respect.
Harriet Tubman would appear to be an unlikely candidate for successful leadership, but despite her circumstances, she became an exceptional leader.
Respect for the Leader
People follow leaders that they respect, it doesn't happen by accident. Followers are attracted to people who are better leaders than themselves.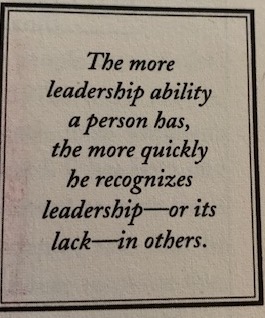 John Maxwell believes that if someone is an 8 in leadership (on a scale from 1 to 10), he or she will not look for a 5 to follow, but for a 9 or 10. While I am not sure how easily you would measure that, the principle is clear. The less experienced or the less skilled leaders want to follow someone from which they can learn. It is frustrating to have to follow someone who is less skilled than we are, even if sometimes circumstances force us to do it. But if we can choose, we all want to follow people who are better than we are.
Usually, the more leadership ability people have, the more quickly they recognize leadership, or the lack thereof, in others.
Measure Your Level of Respect
If you are interested in understanding how much you are respected as a leader consider the following:
Whom do you attract? "One measure of respect is the caliber of people who choose to follow you"—Dennis A. Peer.
How do people respond when you ask for a commitment? Are people ready to follow you and even take risks, and do whatever is needed? Are they ready to change when you ask for it? If most people react to your requests for commitment with doubts, questions, or make excuses, then your level of respect may be low.
How much respect those closest have for you? If your family and your closest coworkers have respect for you, then there is a high chance that your leadership is effective.
When people respect you as a person, they admire you. When they respect you as a friend, they love you. When they respect you as a leader, they follow you.

John C. Maxwell
How to Live the Law of Respect
These are the top six things that will increase respect for you as a leader
1. Natural Leadership Ability
"Some people are born with greater skills and ability to lead than others. All leaders are not created equal."

2. Respect for Others
"When leaders show respect for others-especially for people who have less power or a lower position than theirs–they gain respect from others."

3. Courage
"A leader's courage has great value: it gives followers hope."

4. Success
"People respect others' accomplishments. And it's hard to argue with a good track record."

5. Loyalty
"When leaders stick with the team until the job is done, remain loyal to the organization when the going gets rough, and look out for followers even when it hurts them, followers respect them and their actions."

6. Value Added to Others
"You can be sure that followers value leaders who add value to them. And their respect for them carries on long after the relationship has ended."

John C. Maxwell
The Law of Respect is the 7th Law of The 21 Irrefutable Laws of Leadership.
The 21 Irrefutable Laws of Leadership by John C. Maxwell
The book is divided in 21 main chapters, one for each of the 21 leadership laws. Below are the links to the chapters that I have reviewed or that I will review later.
THE LAW OF MAGNETISM

THE LAW OF CONNECTION

THE LAW OF THE INNER CIRCLE

THE LAW OF EMPOWERMENT

THE LAW OF THE PICTURE

THE LAW OF VICTORY

THE LAW OF THE BIG MO

THE LAW OF PRIORITIES

THE LAW OF SACRIFICE

THE LAW OF TIMING

THE LAW OF EXPLOSIVE GROWTH

THE LAW OF LEGACY